With winter quickly approaching, do you constantly worry about keeping your pet warm and safe? Depending on where you live, it can be difficult knowing what precautions to take to insure your fur baby stays toasty all winter long.
We constantly have the safety of our fur friends on our mind. Here are some of our safety tips for keeping your pup safe and snug during the harsh winters.
Find the Perfect Dog Coat
It can be tough taking your pup outside in brutal winter conditions. A dog winter coat can help insure your pet is staying warm while they are outside. When picking out the perfect coat for your dog, you want to make sure it has all the features they need. Staying warm and cozy is key, and having an insulated jacket will help insure you have a warm coat for your dog. Don't forget with snowy conditions a waterproof dog coat is a must.
The Tamarack Dog Winter Coat is perfect for the long winter months. With features such as a wind and waterproof outer shell, along with poly-fill insulation, your dog will stay dry and snug all winter long. This warm dog coat can protect your pup from temperatures as low as 10 degrees fahrenheit. Along with staying toasty in their coat, your dog will be stylish all winter long.
Investing in a winter dog coat for your favorite pup can help make sure you're keeping them safe and warm in the winter.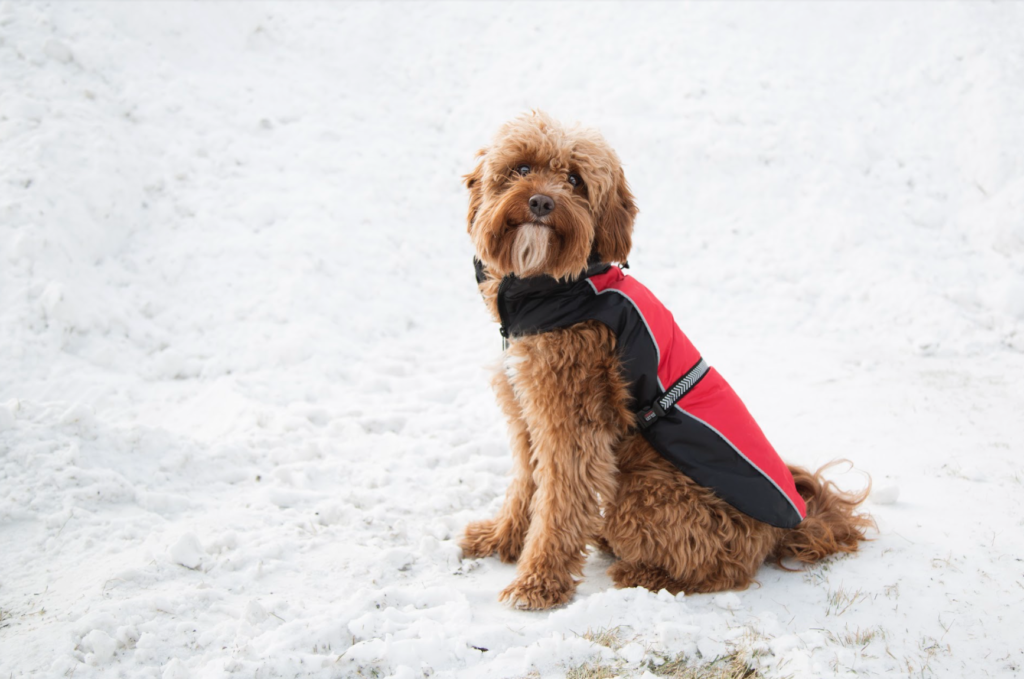 Get Dog Boots for Cold Winter Walks
When you're taking your pet out for long walks in the cold you want to make sure their paws are staying protected. A variety of factors can injure your dog's paws during the winter months. When your pup is walking on slush, clumps of snow and ice can get in between their toes. Chemicals that can be found in de-icing products can also be harmful to your dog. Getting your dog boots for the winter can help prevent these factors.
You should look into a variety of features when picking out dog boots for the winter. They need to be comfortable and fit tight on their paws. You don't want your pup's boots falling off in the middle of walks. Also making sure you have waterproof dog boots is key.
The Ultra Paws Durable Dog Boots help keep your dog's paws protected in harsh winter conditions. These waterproof dog boots help protect your pup's paws from snow, ice, and harmful chemicals. The are easy to put on and have a foam comfort fit. With having a super-grip sole you know your dog won't be slipping on the ice.
Keep your favorite pup safe and protected during the long winter months with a pair of dog boots.
Install a Dog Door
During the winter seasons, unwanted cold air can get into your home way too easy. If your dog is constantly going in and out of the house, investing in a winter dog door is a must. Taking your pup out can cause your energy bills to dramatically increase over the winter. Investing in a dog door is a convenient way to let your favorite dog in and out the house.
The Easy Dog Door is the perfect option for letting your dog in out of the house. This chew proof dog door is weather protected and the swinging door is made from plexiglass.
Having a dog door for winter is essential for keeping your home warm and toasty throughout winter. With a dog door, you and your pup will stay cozy inside all winter long.
Have other tips for keeping your pet warm and safe in the winter? We'd love to hear from you!
Want more winter tips? Check out these great blogs.