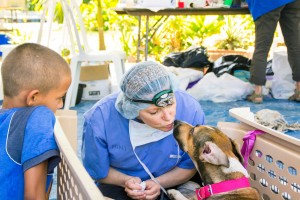 Back in February of 2014, dogIDs introduced our partnership with the international animal aid organization, World Vets. Today, dogIDs is excited to support the World Vet mission through their "Paw It Forward" program.
More About World Vets
Founded in 2006, World Vets is a 501c3, non-government organization, commonly referred to as an NGO. Their vision is to create a world where all animals have access to skilled veterinary care. They provide veterinary training and disaster relief around the globe by collaborating with animal advocacy groups, US and foreign military groups, foreign governments and veterinary professionals. With more than 3,600 volunteers, World Vets has been able to establish projects in 42 countries spanning across 6 continents. Click here to learn more about World Vets.

dogIDs Continues World Vets Support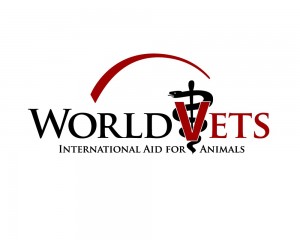 The staff at dogIDs learned of World Vets when they met its founder, Cathy King, as she spoke at a local TEDx event back in 2013. After learning that her renowned, international animal aid organization was based in dogIDs' hometown of Fargo, ND, dogIDs was ready to help.
In February of 2014, dogIDs launched itsCharity Gifts That Give Back category. The new category allowed customers to virtually donate to the efforts of World Vets by helping to spay or neuter a cat or dog, offer financial aid to a homeless dog or give to support the help a puppy or kitten program. Still, dogIDs wanted to do more.
"Paw It Forward" Program Launched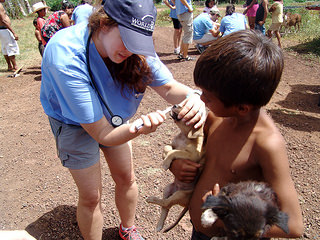 In late January 2015, dogIDs introduced its "Paw It Forward" program. Customers were given the opportunity to donate to a charitable organization while checking out at dogIDs.com. dogIDs will match 10% of donations up to $1,000. In two short months, dogIDs' customers helped raise over $1,000 for Best Friends Animal Society. The staff was astounded by the support of their loyal customers and decided to "Paw It Forward" to World Vets next. dogIDs' vision is to improve the lives of dogs, so why not support a local organization that does just that?