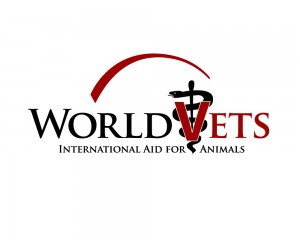 When dogIDs found out that the headquarters of animal aid organization, World Vets, was located right here in Fargo, we knew we had to learn more about them. We sat down with CEO and founder, Cathy King, to learn more about the mission of World Vets and how we can help.



What is World Vets?
World Vets is a nonprofit organization with the mission of improving the health and well-being of animals by providing veterinary aid and training in developing countries and providing disaster relief worldwide. They do this through the generous work of volunteers from all over the world who give their time and money to assist with this need. They identify areas of the world where they are most needed and organize volunteer trips with their team to help that area with all aspects of veterinary aid.
Humble Beginnings
Cathy King is a veterinarian who spent the first 7 years of her veterinary career working in a mixed animal practice in Washington State. She then opened a practice of her own for small animals. In 2001, she took a trip to Mexico, volunteering her veterinary skills with the humane society. On this trip, she learned that in Mexico, as well as many other developing countries, they didn't know how to handle large populations of dogs and cats. They would often use inhumane extermination processes, like poison, to reduce their numbers. From that point on, she knew she wanted to help these animals as well as educate these countries on the best way to prevent animals from overpopulating an area.
Cathy has two rescue dogs, Chancho and Oscar. Chancho was found in Nicaragua as a sick street puppy.
In 2006, Cathy started World Vets on the on the side, while still maintaining her own practice. They started doing international projects in 2007 and by 2008 they were sending volunteer teams out on a regular basis. After that, Cathy knew World Vets needed a full-time leader, so she sold her practice and gave herself a timeline of 1 year to develop the organization into a sustainable entity.
In 2009, Cathy and her husband moved the organization to Fargo. World Vets also has established roots in South America, opening a veterinary training facility in Nicaragua in 2011.
World Vets Today
Today World Vets has a staff of 7 full time and 2 part time employees between the US and Nicaragua – the majority of them are veterinarians. Everything else is done with the help of volunteers from all over the world, including the US, Canada, New Zealand, Northern Europe, England and South Africa. While some volunteers have a veterinary background, others just have a passion for World Vets mission and learn the skills along the way. Each volunteer pays their own way on the trip and World Vets does the training and coordination.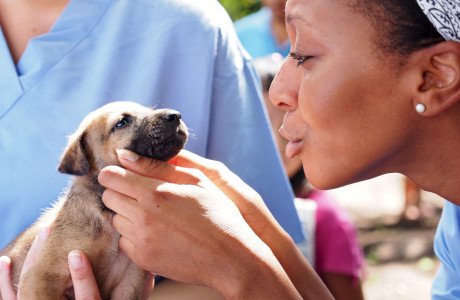 International Projects
Currently, World Vets works in 39 countries worldwide, each of which requested veterinary assistance. Many of the projects are spay/neuter programs for dogs and cats. The programs are organized with a local coordinator, which could be a government agency, animal welfare group or sometimes an individual.



The first step when they arrive is to educate the residents they are working with about the importance of taking care of animal health, specifically spaying/neutering as well as vaccinating animals. Many times the people they are working with have never learned about these processes, so education is key. In many countries, they view animals differently than we do so part of World Vets goal is to help these areas understand the benefit of animal health and population control.
High volume spay/neuter clinics are then set up and any local veterinarians in the area are invited to help and/or receive training. In addition to the surgeries, medical consultations and routine preventative healthcare like deworming, vaccination and flea treatment are also offered.
Not Just Dogs and Cats
World Vets doesn't just work with dogs and cats. They also help farmers and herdsmen with their horses, donkeys, goats and other livestock. For example, one project they had was in Tanzania with the Masai tribe. In this area alone, there are an estimated 600,000 donkeys – about 6-20 donkeys per farm. The women of this tribe take care of the donkeys regularly and use them to help with hauling water and firewood. Most of the donkeys had never had vet care, so World Vets helped do parasite control, vaccinations, and treat any wounds they had from working. World Vets then worked with the owners of the donkeys to develop harnesses and other ways for the donkeys to work without being injured. These kinds of projects are incredibly important as they help to sustain the way of life for the people that live in the country as well as improving the life of the animal.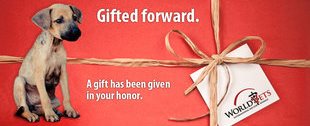 How Can You Help?
Donations
World Vets is a nonprofit and therefore relies on donations to fund their trips and training. dogIDs now offers a donation option on our website, where you can choose to donate one of these specified gifts:
These gifts can be made in honor of someone else, making them a great gift option for that animal lover in your life that has everything.
Volunteer
World Vets sends out a team of veterinarians, vet techs, vet students, and regular volunteers every single week. To learn more about joining a team, visit their website.