Is a family photo really complete without your favorite pup? Our furry friends are naturally apart of our family so it makes sense that they need to be included in the family photo. Here are some tips for getting the perfect family photo with your dog.
Coordinating outfits
What's more fun than having coordinating outfits with your favorite pet? Matching with your dog is a great way to include them in your photo.
To start, a dog sweater is a perfect way to show off your dog. With many sweater options at dogIDs there is no way your pup won't be able to match you. My favorite dog sweater is the Buffalo Plaid Sweater. This sweater is great for outdoor pictures and keeping your pup stylish. Dressing your family in their favorite plaid also will make for the perfect picture. There are endless ways you could match your pup with this cozy sweater.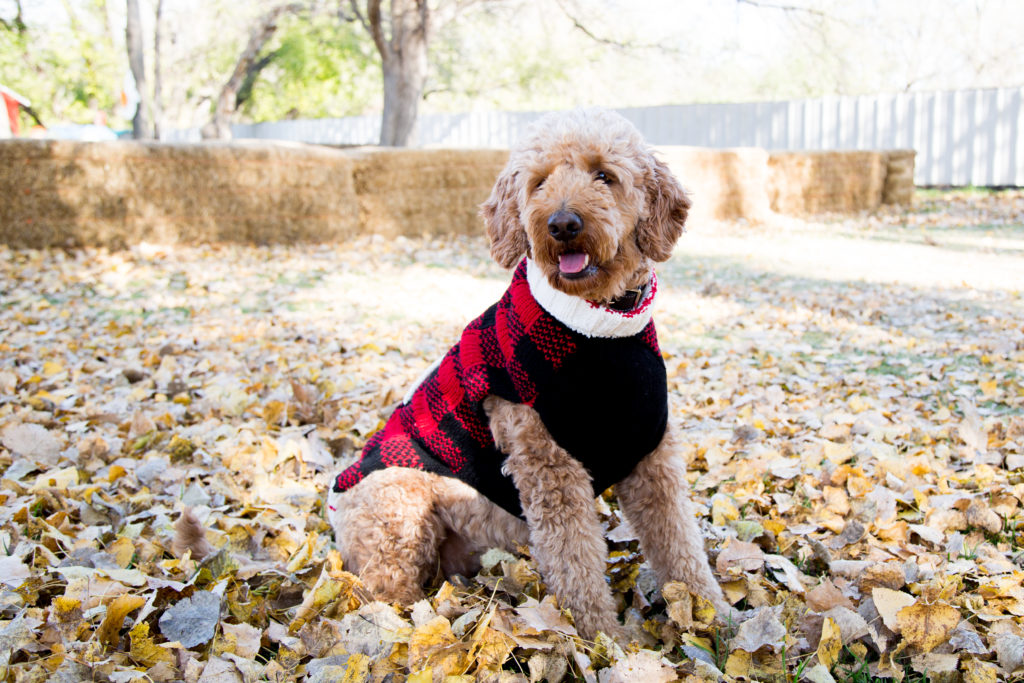 Don't want your pup to have a sweater? Then why not have them wear their favorite dog bandana? Dog bandanas are an easy and great way to coordinate with your furry friend. They help give your pup a touch of color in the family photo. I suggest the Embroidered Plaid Over the Collar Bandana. This bandana from dogIDs looks great on your pup all year long. There are endless bandana options for styling your dog.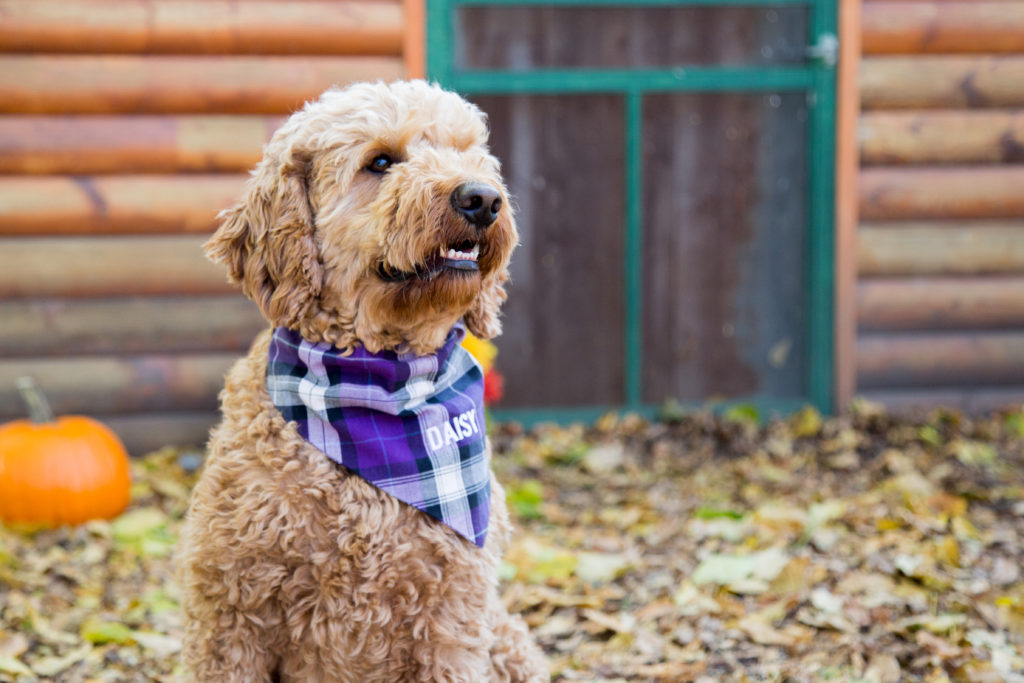 Not feeling a sweater or bandana? You can always coordinate your pup with their collar. Getting them a fun colored dog collar will help tie the picture together. A Waterproof Soft Grip ScruffTag Collar has endless fun color options for matching your pup with your family.
Whether your pup is wearing a sweater, bandana or fun collar, having them coordinate with the family is a great way to include them in your photo.
The photo shoot
When taking a family photo with your dog make sure to be flexible during the photo shoot. It can be hard to position your dog with a specific pose you had in mind. Our furry friends don't always want to cooperate. Being flexible and having fun with your dog can make for some of the greatest shots.
During the photo shoot take lots of photos. It can be tricky getting everyone positioned correctly at the right time, especially with dogs. Taking a lot of photos leading up to the shot can ensure you get the perfect moment when everyone is in place and smiling.
When adding your pup in a family photo, make sure to bring lots of dog treats. Rewarding them with the best treats during the session will help them stay focused. My favorite dog treats are the Brew Chewz All Natural Dog Bone Treats in peanut butter. These treats will help your dog stay focused and have a fun experience.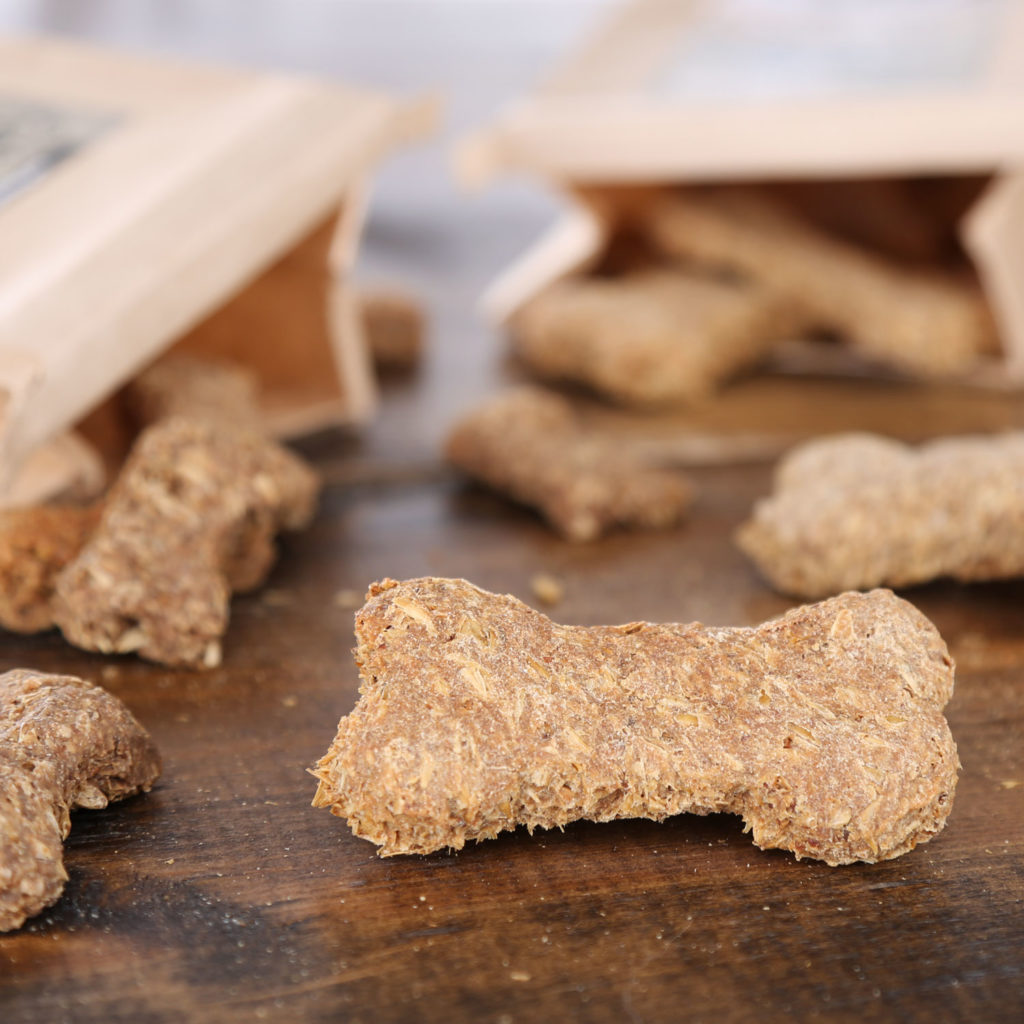 Don't forget to bring your dog's favorite toy, and to take a few breaks during your photo shoot. Having your dog stay focused for a long period of time can be a hard task. Setting aside breaks for your dog to release energy and get refocused is key for getting great photos.
Most importantly, don't get frustrated with your dog during the photo shoot. Being relaxed and having fun will make for a great experience and some pawesome pictures.
Have any other tips for taking a family photo with your favorite dog? Comment them below.