There are so many good dogs in the world, and luckily social media has made it easier to get to know more of them! It's not uncommon for dogs to have Instagram or TikTok accounts of their very own, and many even take off and go viral! Here are 5 of our favorite famous dogs and why we love them.
One of our Favorite Famous Dogs is Sundae the Dressed Up Black Lab
You can find Sunday on TikTok @ sundaetheblacklab (obvioulsy)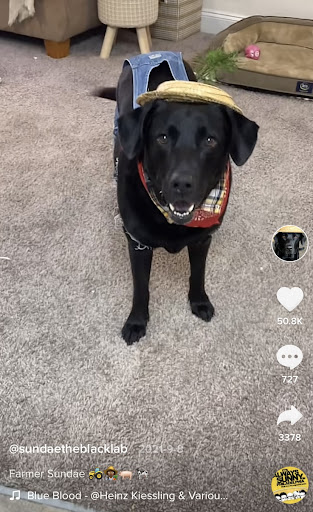 Why We Love Her:
She loves to dress up! You may have seen Sundae on your FYP dressing up as various occupations like an EMT, a magician, a farmer, and so much more. She's a calm and mild-mannered sweetheart who has an outfit for every occasion. She's so calm, that she doesn't even fuss when her mom brushes her teeth, gives her baths, or dresses her up in the occasional wig.
---
We Can't Get Enough of Poppy the Howling Golden Retriever
Poppy is also a TikToker @ indigoandpoppy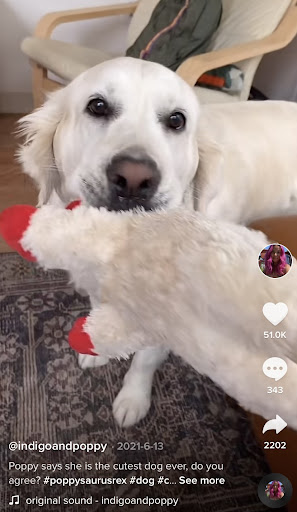 Why We Love Her:
Poppy is a BIG fan of her collection of stuffed lamb chop toys. So much so, that when she picks one out she gives a great big howl. Except, her howl sounds more like Chewbacca than a dog. You'll have to hear it to believe it.
---
Speaking of Famous Dogs, You Need to Know Bosco the Dachshund with a Big Stick
You may have seen Bosco onTikTok @ boscoandhisbigstick or on IG @boscoandhisbigstick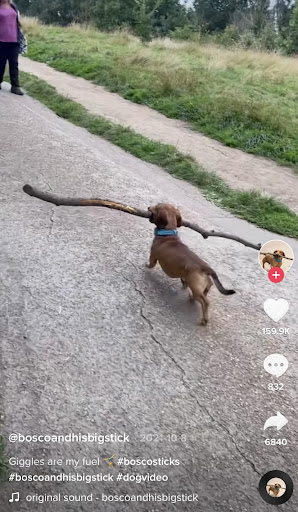 Why We Love Him:
Bosco is a big dog in a small body! He loves to find huge sticks (5x his size) and show them off on his walks, forcing fellow pedestrians off the path as they stare in amazement.
---
Tatum is One of Our Favorite Pitbulls with a Personality
Find Tatum on TikTok @ hi.this.is.tatum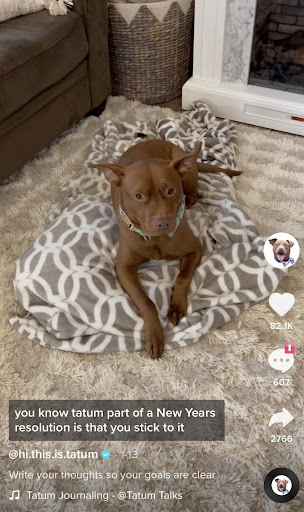 Why We Love Him:
Tatum is an opinionated pup with lots to say (his dad technically speaks for him, but the voice matches his personality pawfectly). Tatum's favorite foods are watermelon and chicken nuggets, and his favorite person is Mom.
---
Ollie is one of our Favorite Famous Dogs, a Chocolate Lab with a Special Talent
Check out Ollie on TikTok @ good.boy.ollie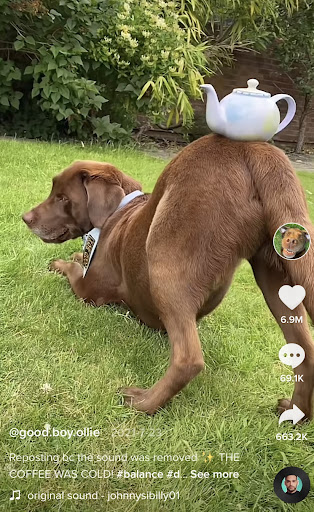 Why We Love Him:
Ollie is a sweet lab from the UK who first went viral for all the things he could balance on his butt. Every Saturday, Ollie gets to pick out an activity from his special jar and he and his mom go on an adventure, like going to the pet store for new toys and treats with his very own pocket money.