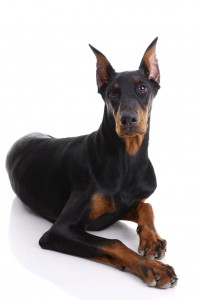 Dog care can get expensive, especially if you have multiple dogs. The following are some tips and tricks from me and fellow dog lovers on how to save money in the long run on food, vet bills, boarding and other expenses. Please share your ideas in the comments.
Saving Money on Dog Care
1. Buy higher-quality items.
If you spend more up front on higher-quality items, you can usually end up saving over the long run because you won't have to replace the items as often, if at all. A couple examples include high-quality dog beds, durable dog toys and high-end collars and leashes.
2. Feed the healthiest food you can afford.
Nothing is guaranteed, but one of the best ways to keep your dog as healthy as possible is to feed the highest quality diet you can afford, whether it's a natural dry food, an organic food or perhaps a raw diet.
Blogger Kimberly Gauthier of Keep the Tail Wagging said she feeds her four dogs a raw diet. To save money, she buys her dogs' food through a local raw feeding co-op that provides frozen, dehydrated and freeze-dried raw food at a discount.
Another tip: Buy the largest amount of food possible at each time. It costs more up front, but if you buy a larger bag of food you will usually save money overall.
3. Bathe your dog yourself.
Brushing and bathing your dog yourself will save you money, although you may spend a lot of time cleaning up afterwards. If you don't want to worry about the mess, another option is to take your dog to a self-serve dog wash. This is usually around $20 a wash, and you get to leave the mess for someone else to clean up.
Also, learn how to trim your dog's nails yourself so you don't have to pay someone to do it.
4. Buy medications online.
Dog owner Sandy Magura said one of her dogs has hypothyroidism and epilepsy. She saves money by purchasing her dog's medications through 1800PetMeds.com instead of at the vet's office. She recommends other pet owners do their research to see if they can also save money this way.
"The hypothyroid medication costs me $1.50 a pill at my vet," she said. "At 1800PetMeds it costs me $0.17 a pill. So much less."
5. Adopt an adult dog vs. a puppy.
I'm generalizing here, but if you adopt an adult dog through a shelter or rescue group, you can often save a lot of money because the dog will already be spayed or neutered and up to date on vaccinations.
6. See if friends want to pet sit your dog.
Trish Monks said she asks her friends if any of them want to "borrow" her dog when she travels. She recently saved money by not having to board her dog while she was away for three weeks.
"The friends that borrowed my dog were thinking about getting one of their own, and three weeks with Otto helped them decide," she said. "They loved it. He loved it. Everyone was happy!"
7. Walk your dog every day.
Birgitta Lauren breeds Cavalier King Charles spaniels as a hobby, and her tip for saving money on dog care is to take your dog for a walk every single day.
Exercise can potentially minimize illness, obesity, diabetes, depression and cancer, she said. She also recommends dog owners limit the amount of toxins their dogs are exposed to by cleaning their homes with natural products instead of chemicals.
How about the rest of you? How do you save money on dog care?