I've lived in several apartments with my Lab mix Ace and two cats. Believe me, I understand how challenging it can be to find an apartment that welcomes your pets!
I've put together a list of tips and expectations for apartment searching if you have a dog.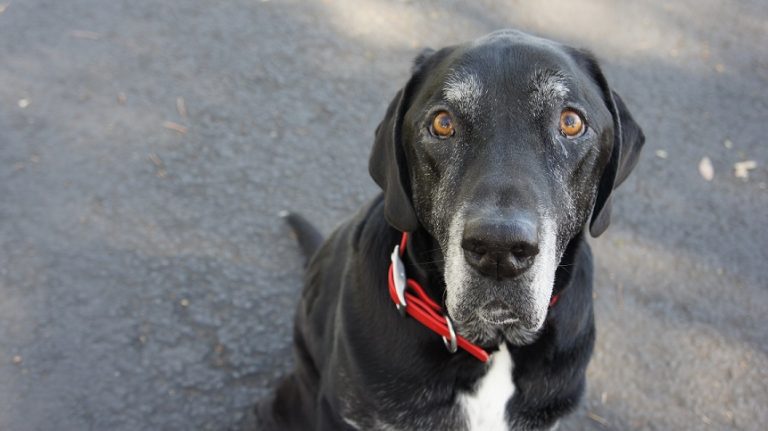 How to Apartment Hunt with Your Dog
1. For future dog owners …
If you don't have a dog yet but you're planning on getting one, it's a lot easier to find a dog friendly apartment first and then choose a dog that fits the criteria second (such as a dog who's under the weight limit).
If you already have a dog, it's a little more challenging, especially if you have a large dog, multiple dogs or a breed that is unfortunately banned from many rentals.
2. Some condos and apartment complexes will negotiate … others will not.
If a rental property says no dogs, it generally means no dogs! There's not going to be much for discussion there.
Property owners put pet policies in place to protect their assets, said Mindy Jensen, a licensed real estate agent who previously worked as a property manager. She now works for the real estate social network, BiggerPockets.com.
On the other hand, landlords need to fill their units and will sometimes negotiate.
Eric Shannon is a landlord who said he loves dogs but prefers to rent to tenants without pets.
"But if the applicant stream is slow, sometimes you have to consider pet owners if you don't want the unit to stay vacant," he said.
In my personal experience with my dog Ace, I was able to negotiate a bit on size limit. For example, my dog is about 70 pounds and the weight "limit" in one unit I rented was 55 pounds.
3. What are property managers concerned about? Extra cleaning!
When I emailed property managers about renters who have dogs and cats, their main concern was the extra cleaning required when a pet owner moves out. The pet units will require more cleaning.
As a pet owner, I can understand this.
I don't call my dog "Pig Pen" for nothing. It's like he always has a cloud of black fur around him. No matter how responsible I am, there is always going to be hair and dog odor.
"It's a pretty sure bet that the carpet will need to be replaced after an animal owner moves out," Jensen said.
4. Get ready for extra fees.
If you rent with your pet, you can expect to pay an extra pet deposit and possibly an additional charge as a monthly "pet rent." I've typically paid around $500 for a pet deposit and then an additional $30 to $55 per month additional. You can assume these fees are non-refundable.
Jensen said she charges the extra pet fees to cover cleaning and potential damages.
While most animal owners are happy for the chance to live with their animals and take care of them, she said a few pet owners ruin it for everyone else.
"There are some who don't pick up after their dogs or teach them not to chew the trim," she said. "Others allow their cat litter boxes to go unchanged for days or even weeks. Gross!"
See our post: How to stop a puppy from chewing.
5. What if your dog's breed is not allowed on the property?
Unfortunately, some apartment complexes do not allow certain breeds or breed mixes. The property managers I emailed said this is typical because of insurance policies. Some insurance companies won't cover certain breeds.
I asked Jensen about an idea: What if the dog owner does her own research and finds a renter's insurance company that will cover her breed and presents it to the property manager?
Jensen thought this sounded like a great idea as long as you're willing to pay the difference in the monthly insurance cost (if any).
"It shows you are willing to work with the landlord, shows you have already found a solution and that the solution won't cost the landlord anything additional," she said.
6. Introduce your dog to the landlord
For dogs in general, Jensen said it's helpful if your dog has been to obedience training and to offer to bring the dog to meet the landlord.
"The more upfront proof you can provide that your animal is well behaved and won't tear things up, the better your chances are of finding a place that will allow your animal," she said.
Do you live in an apartment with your dog? What ideas would you recommend to others searching for a dog-friendly place to rent?