Celebrating the Fur Fathers - Dog Dads
This Fathers Day, we want to give some love to the men out there who love their pets. Whether they have human children or not, we think these doggie dads are pretty great. In honor of this Fathers Day, here's to you, pet fathers.
We asked a few doggie dads we know what the best part of pet fatherhood is to them.
Furthers Day
Ben S. and Audrey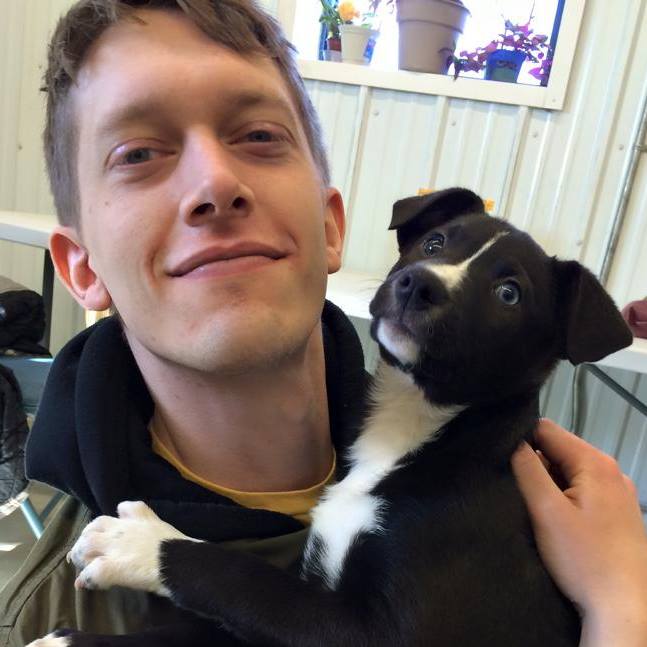 "The best part of being a dog dad is how much you end up learning about yourself while training. I've developed more patience and understanding since adopting a puppy. And they don't dwell on things; they just move on and focus on being as happy as possible at all times."
Josh K. and Bella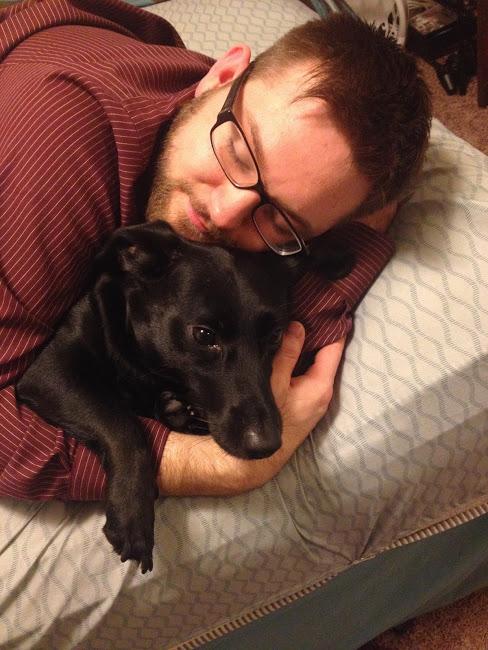 "The best thing about being a doggie dad is the special bond we share between us. It's been incredible to see how she has increasingly become more and more perceptive, not only of commands, but also how a person feels. Dog is not man's best friend, but instead everyone's if they're willing."
John R. and Lola
"Total dedication without motive, true happiness every day."
Cal H. and Brick
"If you are wanting a human family, a fur family can get your prepared for that day. Fur kids give you everything that people with human offspring talk about, including the good and bad. They cry when they're hungry, refuse to sleep in their own bed, have selective hearing, have teenage angst, and have potty accidents inside. As much of a nuisance that can be at times, I'd have it no other way. I love that dog."
Ken H., Rosebud and Dusty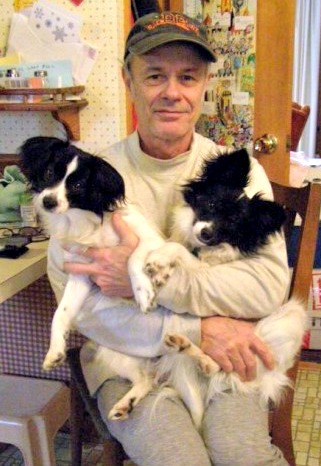 "They're always glad to see you and always make for a good petting. Even if you have a bad day, they're glad to see you, wagging their tails. Dogs accept you for what you are, often better than people do. Pets make a house a home. An empty house is not fun to come home to, so it's nice to have a dog waiting for you."
Clint C. and Chewie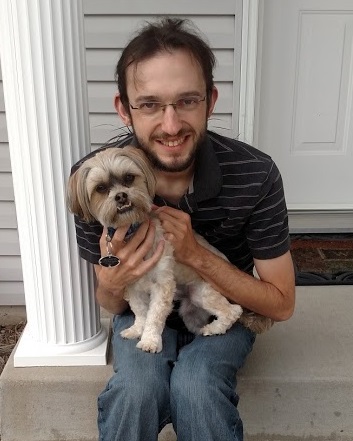 "The best thing about owning a dog is the constant companionship and love that a dog provides. They may occasionally eat your underwear or poop on the floor, but they're always eager to be by your side and there for you."
Josh C. and Gambit
What do YOU think is best about being a pet parent?