Meet Ody! He's an office dog here, at dogIDs, and his mom is Keely who works in customer service. Ody is a French Bulldog mix and his favorite thing to do is cuddle up with his momma. Being a French Bulldog makes Ody susceptible to lower back problems, like Disc Disease. Ody was diagnosed with Disc Disease 5 months ago and is now pain-free all thanks to dog acupuncture.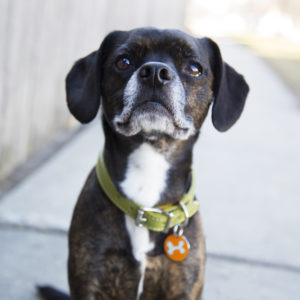 What is Disc Disease?
Disk Disease is very common in smaller dogs, like Ody, where the disks in their spine become calcified, bulge or herniate which can cause inflammation and put pressure on a dog's spinal cord. The pressure on the spinal cord can cause pain, nerve damage and sometimes even paralysis.
The First Sign of Disc Disease
Keely noticed immediately that something was wrong because Ody was showing signs of pain like crying, grunting and not wanting to move. The vet thought it was a pulled muscle, but Ody's pain was increasing rapidly. At the next vet appointment, they took an x-ray and that's when Ody was diagnosed with Disc Disease. He was put on pain pills, muscle relaxers and nerve medicine. He was also prescribed strict rest, no walking, jumping or doing stairs in hopes of reversing his injury.
"He Needs Surgery"
Nothing was working. Keely felt helpless because Ody was in immense pain. He was crying, grunting, quivering and started to lose function in his back legs. His symptoms got so bad that Ody couldn't walk or go to the bathroom without falling over. The vet urged Keely to drive to Minnesota and have Ody get surgery on his back. Surgery is extremely expensive and has an intense recovery process. Keely wanted to weigh all of her possible options before putting Ody through even more pain. That's when she decided to give dog acupuncture a try.
Dog Acupuncture
Feeling scared and helpless, Keely brought Ody to a vet who was certified in dog acupuncture the very same day that she was told he needed surgery. She did a consultation with Ody and Keely and then started with the acupuncture.
Keely described Ody as being nervous during the first acupuncture appointment. The acupuncturist placed tiny needles down his spine and in between his toes. Although Keely was apprehensive after the first appointment, she immediately booked another one.
The Results
Ody kept going to acupuncture for a few months. Keely had to keep Ody in his kennel, so she couldn't see the improvements, but the acupuncturist said he was improving greatly. Keely was so excited to hear that her fur baby was improving. She started slowly integrating him into his old physical activity. The second Ody got to roam free, he was a completely different dog. If dogs could smile, he would've been grinning from ear to ear.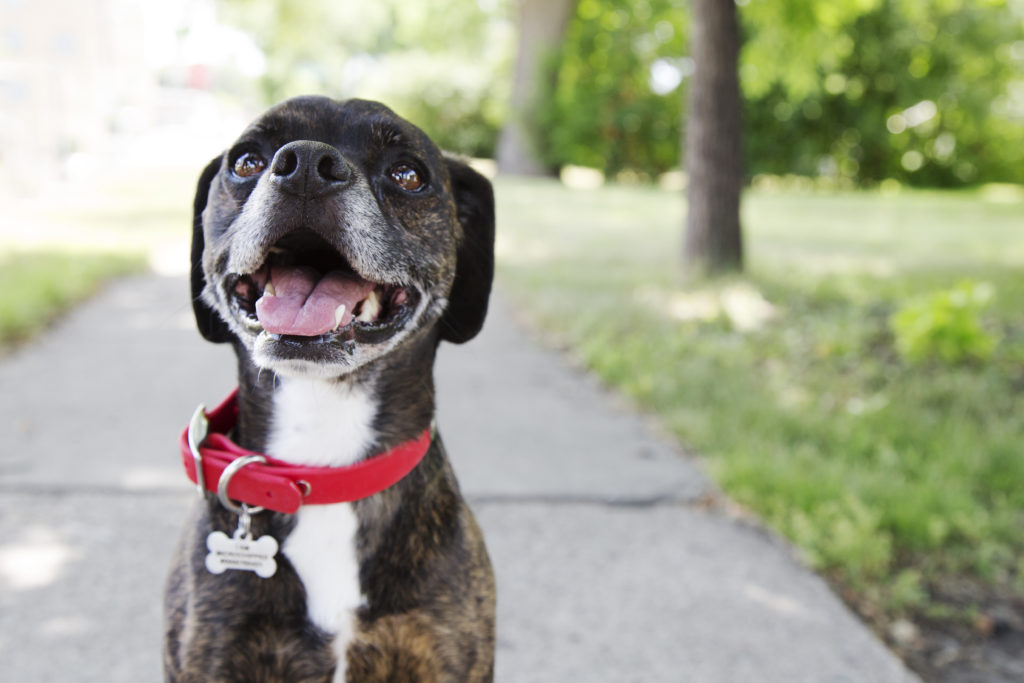 Chasing Bunnies
A few months ago, Ody went to his last acupuncture appointment. The vet said she was working on a pain-free dog. Since then, Ody hasn't been back to acupuncture. He is also off of all of his pain pills and muscle relaxers. Ody is 100% back to normal all because Keely made the decision to try dog acupuncture.
Dog acupuncture saved Ody's life. If he would've gotten the surgery he would still be recovering and taking pills. Dog acupuncture healed Ody and allows him to do all of the activities that he used to, like chase bunnies in the backyard.
Keely recommends dog acupuncture to owners whose dogs have Disc Disease. "It's sad for people who aren't aware of other options and don't have the money for surgery," says Keely, "Some dogs are put down because their owners don't know about other options such as dog acupuncture." Dog acupuncture didn't only save Keely thousands of dollars, it saved her dog's life.
Has your pet received acupuncture? Tell us your story below.
About the author:
Denille was a Product Marketing Intern at dogIDs for a year and she just recently switched over to a Customer Service Internship. She spends her time making customers and their furry friends happy and studying Marketing. She has three furry nephews and nieces that she is obsessed with. One day she hopes to have a Boxer of her own!