Luckily for us dog lovers, more and more places are becoming pet-friendly. You can go shopping, on vacation, or out to eat without having to leave your dog behind! Check out these dog friendly public places.
Here are some pet-friendly places to bring your best friend:
Dog Friendly Businesses
Ace Hardware
AutoZone
Bass Pro Shops
Bed, Bath & Beyond
Home Depot
Michael's
The Container Store
TJ Maxx & Marshalls
Tips & Etiquette
Let your dog do his business before entering any business. You'd hate for your pup to lift his leg and mark his territory on a throw pillow!
If your pup does have an accident, ask for some paper towels and spray to clean it up. Better yet, pack your own clean-up kit to avoid the awkwardness!
Walking through stores is a great training opportunity. Keep your dog leashed at all times, and make sure to keep the leash length manageable.
Dog Friendly Cities
Want to bring your dog with you on a trip? Here are three of the most dog-friendly cities in the US:
Portland, OR

Portland has the most dog parks per capita in the US, so you know Portland people are dog people. Plus, there are plenty of regular parks for both of you to relax in.

San Diego, CA

San Diego has plenty of dog-friendly beaches, parks, and restaurants to keep busy throughout your whole trip.

Colorado Springs, CO

Visit Garden of the Gods, a 21-mile hiking trail where your leashed pup is welcome to join
Hotels
If you're traveling with your dog and need a place to stay, don't worry! About 75% of hotels now allow pets, according to the 2016 survey by the American Hotel & Lodging Association.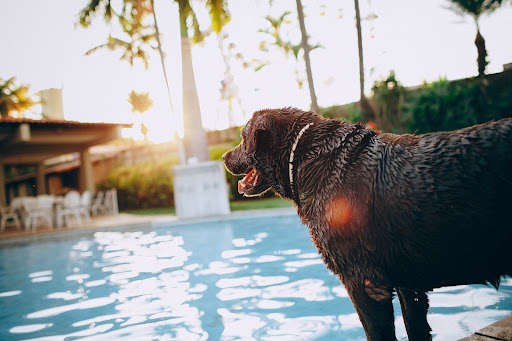 Here are some popular hotel chains that allow pets:
Best Western
Americas Best Value Inn
Choice Hotels
Courtyard Marriott
Holiday Inn
Holiday Inn Express
Intercontinental Hotels & Resorts
La Quinta
And many more!
Tips & Etiquette:
Bring their dog bed or a blanket that smells like home. This will help calm them and ease separation anxiety if you leave them by themselves
Always call or check the website for your particular hotel location to make sure they are pet-friendly and check on any policies.
Keep their landscaping lush and pick up after your pup. Use any designated potty areas. Some hotels will have a special place for your dog to do his business.
Be mindful of noise - avoid playing ball in your hotel room early in the morning or late at night.
Dog Friendly Restaurants
Many restaurants offer dog-friendly patios and even dog-friendly menus! You can find local dog-friendly joints by searching online. Some may even let your dog join you inside!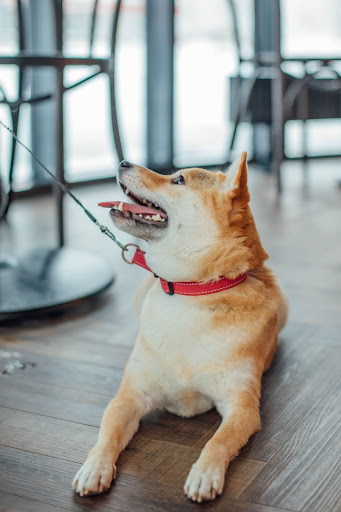 Tips & Etiquette
Bring a mat for your dog to lay on while you dine. Chances are the patio will be on concrete, so a yoga mat or small rug will provide a little cushion
You can also bring a bone or puzzle to keep your dog busy
Keep your dog leashed at all times, and make sure they can't go to another table to beg for food
Pack what you need to clean up after your dog, this will help keep accidents from getting out of hand
Wherever you go with your best friend, remember to always stay in tune with your dog so you both have a pawesome time!