Your big day wouldn't be the same without your furry friend. Plus, proposing is extremely nerve wracking and using a dog would ease your nerves (at least a little bit). Here are some items that you can accessorize your dog in to help you ask the biggest question of your life!
Have you already popped the question? Check out some pawesome ways for dog lovers to include their furry friends in their engagement photos! Although dogs aren't always the best models, they sure do make for some cute pictures!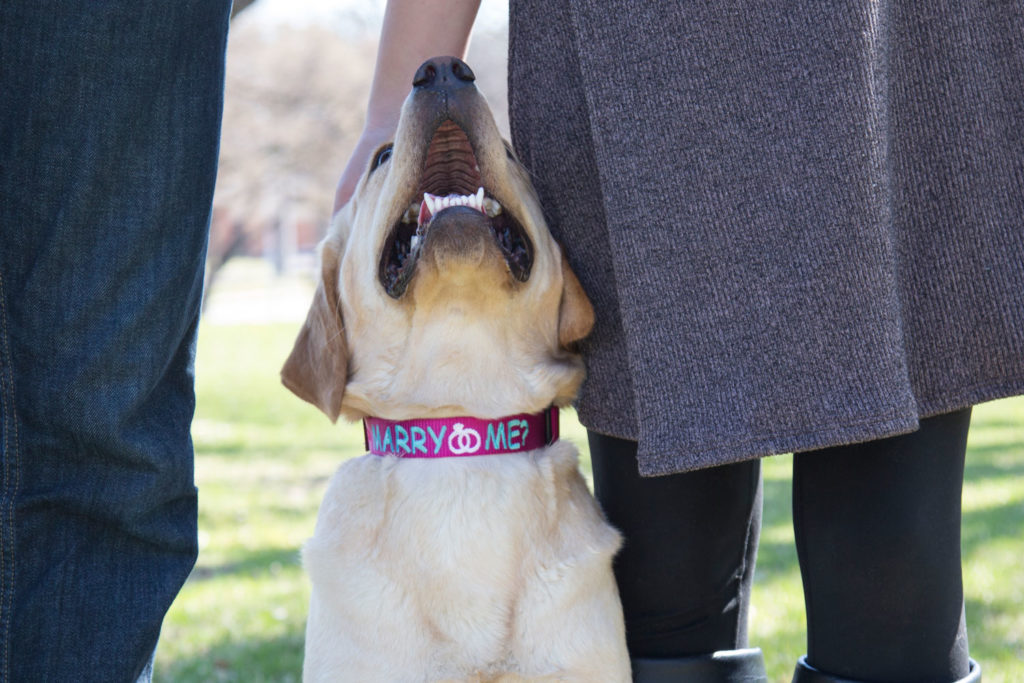 A dog proposal collar is one of the easiest ways to incorporate your dog into your proposal or engagement photos . Unlike a tag, your soon-to-be-fiance will realize what's happening immediately when they see the collar. With multiple size and color options, you can customize the collar to be exactly how you want it. All you have to do is put the collar to your pup's neck and let them work their magic.
This dog collar isn't only great for popping the question, but it is a great way to add your pup into your engagement photos. Customize the collar to match the theme of your photos and the legible "Will You Marry Me?" collar will add an element of surprise to your photos.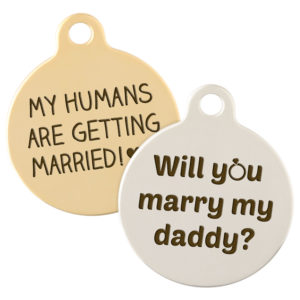 If you use a dog to propose it makes the chances that much higher of your partner saying yes, right? This tag is a perfect accessory to pop the question with.
Many dog lovers deem it necessary to include their pups in engagement photos. If you've already proposed this proposal dog tag is a great option to help include your dog in your engagement photos. You can attach the tag to their collar and beg your dog to pose long enough to get the perfect shot.
After the Engagement
After your partner says yes, it's planning time! What better way to have your beloved friends and family share their photos than the Embroidered Hashtag Wedding Collar.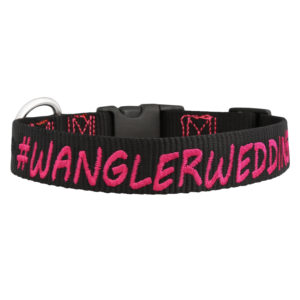 This option is unique and perfect for dog lovers who want to incorporate their furry friend during this exciting time in their lives.
Wedding Time
After months of waiting for your big day, it's finally creeping up. If you're planning on incorporating your dog in your wedding, check out these awesome tips for your big day.
How did you use your furry friend to propose?
About the author:
Denille was a Product Marketing Intern at dogIDs for a year and she just recently switched over to a Customer Service Internship. She spends her time making customers and their furry friends happy and studying Marketing. She has three furry nephews and nieces that she is obsessed with. One day she hopes to have a Boxer of her own!