History of Dog Tags for Dogs
Citizens invented the dog tag concept...
The use of identification tags for dogs dates back to the late 1800s, when dog owners started attaching metal name tags to their dogs' collars as a way of identifying them. These tags typically included the dog's name, address, and owner's contact information.
Military dogs bridged the gap...
The popularity of dog name tags or dog ID tags increased during World War I, when dogs were used by the military as messengers, sentries, and even as scouts. The dogs were often outfitted with ID tags that included their name, breed, and registration number.
AKC marketed the concept...
In the United States, the American Kennel Club (AKC) began requiring dog owners to register their dogs in 1884, and by the early 20th century, the AKC was issuing ID tags to registered dogs. These tags included the dog's registration number and the contact information AKC had on record.
Other organizations followed suit...
In addition to identification, dog tags have also been used for other purposes, such as to indicate that a dog has been vaccinated against rabies or to show that a dog has been trained for a specific purpose, such as search and rescue or therapy work.
Families still consider them a necessity...
Today, many dog owners still use dog ID tags as a way of ensuring that their dogs can be quickly reunited with them in case they become lost. Modern dog name tags can be customized with a variety of information, including the dog's name, owner's contact information, and any relevant medical information. Though dog name tags were invented for identifying dogs, in modern times, they are now used as a method for identifying all pets and are often also referred to as pet tags or pet ID tags as well and are produced in various shapes, sizes and made from many different types of materials.
Pet ID Tags become fun...
Due to the popularity of dog tags/pet tags, they are now considered a necessary safety item for pets and also a fashion accessory for pets since they can be customized and personalized in many different ways. Check out our vast selection of custom dog tags at dogIDs.com to see how the dog tag concept has evolved!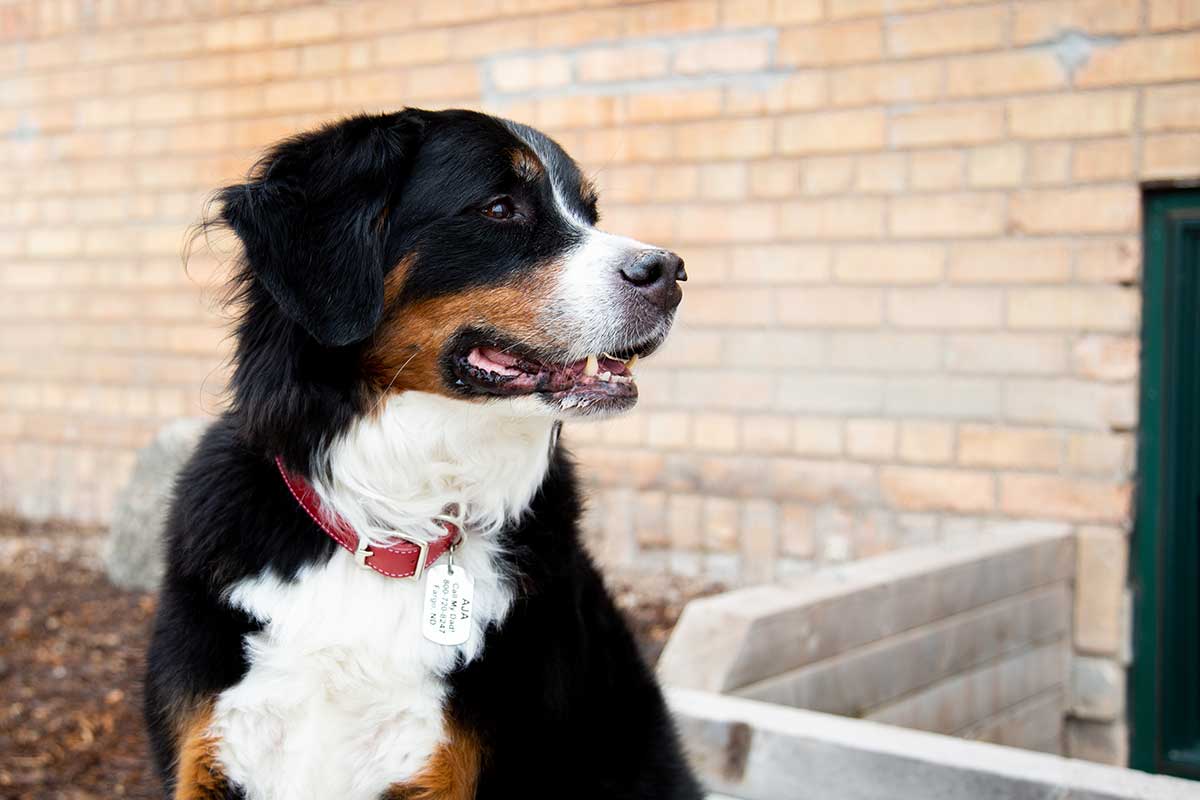 History of Military Dog Tags
Dog tags, also known as name tags, identification tags or ID tags, have a long history dating back to the 19th century. Though the concept was originated for actually identifying dogs in the 1800's, the phrase or name "dog tag" was coined by the military and comes from the military tradition of assigning a set of identification tags to military personnel that resembles the identification tags that are often worn by dogs.
Soldiers start the trend...
During the American Civil War, soldiers began using makeshift identification tags to ensure that they could be properly identified in the event of their death. These tags were often made out of scraps of cloth or paper and were attached to a soldier's clothing. However, they were not standardized, and many soldiers were not issued them at all.
US army adopts the concept...
In 1906, the United States Army began issuing ID tags to all of its personnel. The tags were made of aluminum and were stamped with the soldier's name, rank, and serial number. This allowed for quick identification of soldiers who were killed or wounded on the battlefield.
Militaries around the world jump on board...
During World War I, other countries began to adopt the use of identification tags or "dog tags", including Britain, Canada, and France. In World War II, they became even more important, as they were used not only to identify soldiers who were killed or wounded but also to track soldiers who were taken prisoner.
Militaries worldwide still rely on them today...
Today, dog tags are still used by many militaries around the world, although the design has evolved over time. In addition to the soldier's name, rank, and serial number, modern dog tags may also include other information such as blood type, allergies, and religious affiliation. Dog tags for people have also become popular with civilians, who may wear them as a fashion accessory or to identify themselves in case of an emergency.
dogIDs founded...
dogIDs founder, Clint Howitz, began engraving personalized dog tags in the mid 1990s while building a couple of other businesses in the pet industry. The first few products launched when dogIDs was officially started in 2005, were all dog ID tags and we still make them...just much better quality today, Clint is the first to admit. The small line of dog name tags eventually grew into many other custom dog products like personalized dog collars, leashes, harnesses, bowls, etc. Customized ID tags for dogs are still a staple at dogIDs. We've just improved them tremendously over the decades.