As you probably may have guessed, at dogIDs we bring our puppers to work with us, and they serve more of a purpose than you would think. Dogs in the office is a must at dogIDs.
Job Description: Office Dog
Official Guest Greeter
At a business, it is important to make guests feel welcome. When a coworker, courier or guest comes to the door our greeters run to give a friendly hello. Each pupper has their own greeting. River is a big woofer when he hears someone coming and Ody greets with his loudest bark. Emma used to be a jumper but after obedience school and a lot of practice, she has learned to greet on all fours.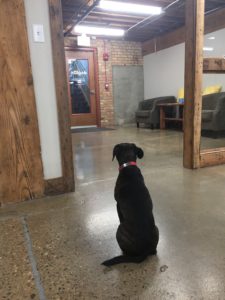 Product Tester/Doggo Model
The office dogs work tirelessly to make sure all our products are top notch. You can often find them checking out the durability of some of their favorite toys. When new products come through the office, each pupper gets the chance to model. They usually make for some pretty cute photos, and Emma's floppy ears always make the humans in the office smile.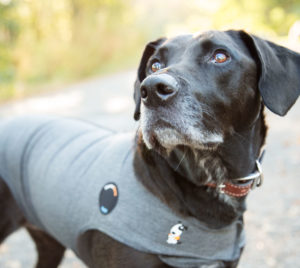 Break Ambassador
In need of a brain break or a goofy interruption to spark some creativity? The dogs are always happy to help you play hard with a game of fetch or tug-of-war. Give some belly-scratches or a furry hug to get your mind off stressful work, but be careful of leaving your desk. We have one chair stealer in the office who is always on the lookout for the warmest spot to sit.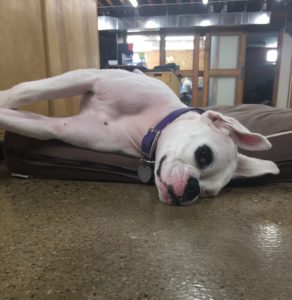 It's not all fun and games when you have doggos at work, though.
Nothing makes a case of the Monday's even worse than having a snoozing pup curled up on their cozy bed sitting right next to your desk. Whomever's desk is in view of the door always has to stay attentive to any one of the dogs signaling they need to go outside. This can sometimes be a frustrating interruption, but can never be overlooked.
Our dogs remind us never to take ourselves too seriously and always remember why we come to work each day - to improve the lives of dogs.
13/10 would recommend getting doggos in your office, too.
Do you have dogs in your office?
About the Author
McKaila is a Product Marketing Intern at dogIDs. She recently graduated college and is pursuing a career in marketing and content writing. She gets her puppy-fix by making friends with the dogs that live in her building. You can usually find her drinking coffee and saying hello to every dog she sees.
Want more information about office dogs? Check out these blogs.