At dogIDs, our goal is to provide you with all the information you need to choose the very best product for your best friend. Behind every call and email, you will find our customer service team helping you pick a product, make adjustments to your order and answer any questions you might have. Meet our small, but amazing customer service team!
Meet Keely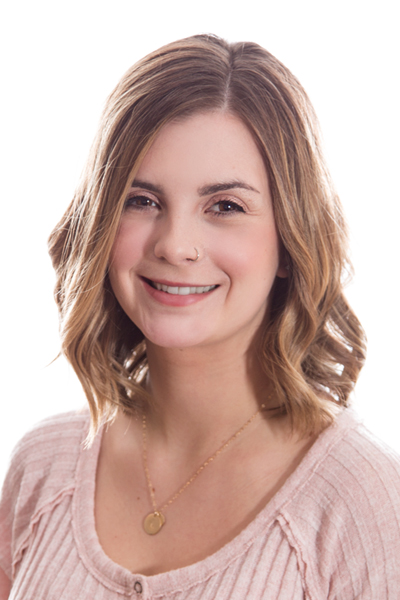 Keely joined the dogIDs pack in 2015 as a Production Assistant. With a vast knowledge of dogIDs products, she is now one of our knowledgeable Customer Service Representatives. Keely's favorite part of customer service is hearing all about the customers and their dogs.
Keely was born in Canada and grew up in Bismarck, North Dakota. She is currently living in Fargo with her boyfriend, Jess, and daughter, Lachlan. Lachlan gets to come to work with Keely and help her in customer service twice a week. Keely loves being a fur mom to three loveable dogs, Emma, Ody and Burton. Emma is a 2-year-old white Boxer and is known as the office clown here at dogIDs. You can find Emma being famous on Instagram by searching @emmafromdogids. Ody is a 6-year-old French Bulldog mix and is referred to as the fun police around the office. Burton is a big loveable 5-year-old Cane Corso mix who drools more than any pup we have ever seen! With having a daughter and three fur babies, Keely stays plenty busy.
Meet Chelsea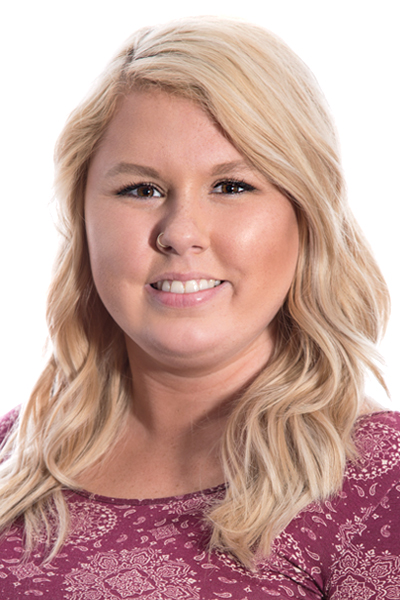 Chelsea has been with dogIDs since 2015. She started as a Product Marketing Intern and moved to a Customer Service Representative and Human Resource Administrator once she graduated college. Along with working in customer service and HR, Chelsea is head of the dogIDs culture club that plans team-building activities for the dogIDs pack. Being in customer service is her calling since she is a huge people person.
Chelsea was born and raised in a small town in Northern Minnesota. Growing up, Chelsea's family raised and raced sled dogs. At one time they had as many as 17 dogs in their home! Being huge into dogs, her family bred Miniature Schnauzers throughout her childhood as well. Chelsea currently lives in Fargo with her boyfriend Matt. They don't have dogs of their own yet, but once they have a house they hope to have a black German Shepherd. They both love Harry Potter so much that they want to name their future dog "Sirius."
Chelsea enjoys spending time with family and friends, going on road trips and watching "The Bachelor" as her guilty pleasure. Chelsea loves to learn something new every day. She believes our world and history are fascinating.
How to Contact the Team
Our customer service team is in our dogIDs office Monday-Friday, 9am-5pm. You can reach them by calling 800-720-8247, emailing them at service@dogids.com or through live chat right on our website while you shop. If you want a quick answer to any questions you can check out our Help Center and our "How-to" Dog Blog.