dogIDs is always on the look-out for awesome artisan partners.
Designer Dog Collars
This summer we were thrilled to meet Kaydi Grunhovd at a local street fair, and with her wonderful collars, we knew she would be a great addition to the dogIDs artisan group.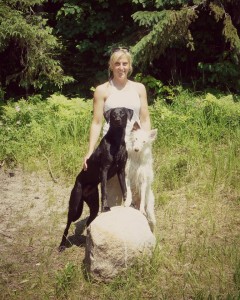 Her love of pet products happened by accident when she received a sewing machine for Christmas. After making dog collars for her friend's dogs as well as her own, the requests started rolling in. From there, she began selling collars at farmers markets and craft shows.
She strongly believes that "Life's too short to wear a boring collar," and uses this as inspiration when designing new items. Her leather dog collars are unique, sturdy, and unlike any other leather collar out there!
Outside of making pet products, Kaydi is involved in dog training and loves spending time with her 5 family pooches. Her pack of pups are a vastly talented group.
Paco (16) and Gertie (14) are her two chihuahuas that enjoy spending their time relaxing in the sun. Dottie (6) is a border collie who has a variety of things to keep her entertained. From agility, dock jumping, chicken herding to being a therapy dog, Dottie is always on the move.
Ping (5) is a lab ready to hunt! She also is a dock jumping, agility friend, but her true love is hunting. She has some serious skills when it comes to finding sheds (antlers) while out on hikes.
And lastly, there is Newman (2). Newman is a rescue mutt that loves meeting new people. This mutt likes to paint in his spare time, creating masterpieces by holding a paintbrush in his mouth and then selling his paintings to help other homeless rescue dogs.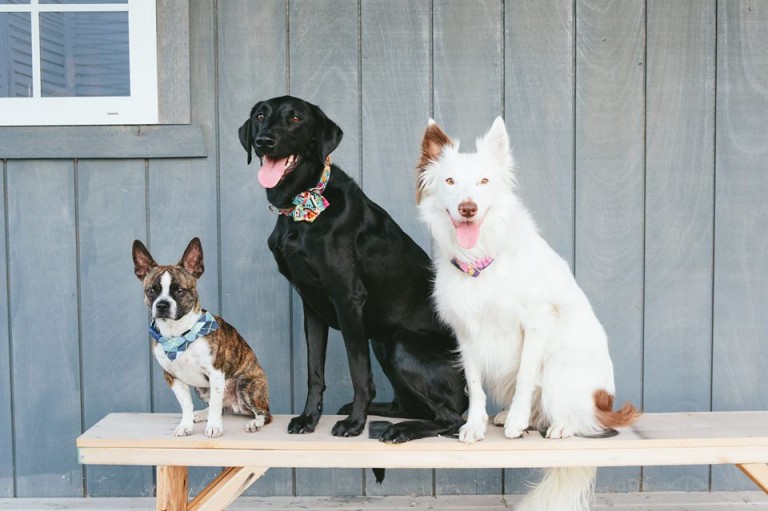 We are thrilled to have Kaydi be a part of our artisan partners! Check out her amazing collars at dogIDs.