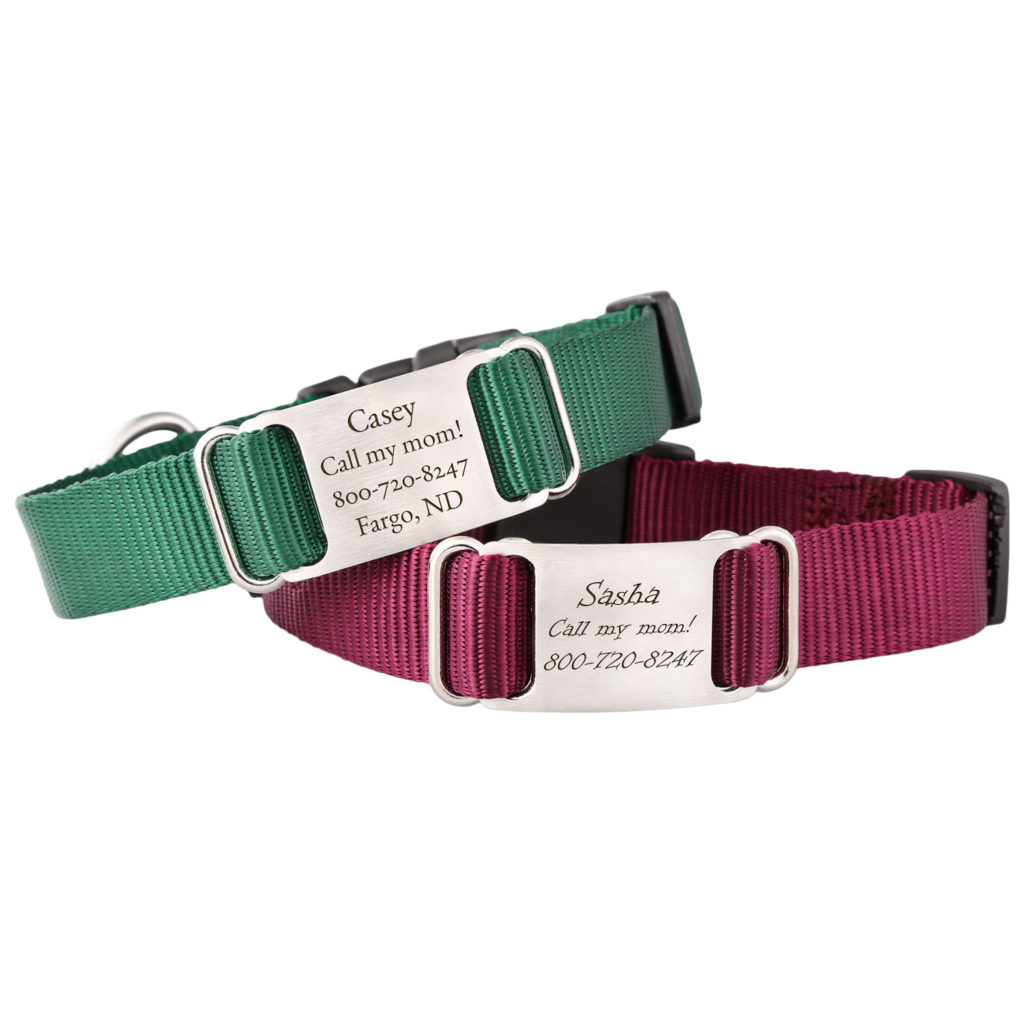 These adjustable heavy-duty yet silky-smooth nylon webbing personalized dog collars feature a personalized nameplate and side release buckle. With no noisy hanging id tag, they're the perfect combination of safety and style. The side release military grade plastic buckle makes it extremely easy to take the collar on and off while still holding strong. The personalized nameplate offers you the security of knowing your dog has proper identification at all times. The nameplate is also contoured to fit the curvature of your dog's scruff.
Since this collar is a ScruffTag Collar your dog's personalized nameplate will be sitting perfectly on the back of his/her neck at all times for easy identification! The adjustable sliding nameplate has a locking slider on each side of it to ensure the nameplate stays in the position you want it to.
With a huge selection of colors, you're bound to find at least one you and your dog will love!
Adjustable personalized pet collar features include:
Contoured side release buckle for greater comfort
Stainless Steel "D" ring
X-box stitching - Super strong construction
Contoured and adjustable stainless steel personalized nameplate
patent number: US D643,159 S
Handmade in the USA!Sizing Options:
5/8" x 9"-12"
5/8" x 11"-14"
3/4" x 9"-12"
3/4" x 11"-14"
3/4" x 13"-18"
1" x 13"-18"
1" x 16"-23"
1" x 20"-27"
These collars are personalized and nameplates cannot be removed. Because of this, they are non-returnable, so make sure to measure your dog's neck for a proper fit!!!