Spring is here, it is time to get your dog ready for the new season!
Spring is in the air and our dogs know it. They are excited to get outside and breathe in the warmer air while splashing their way through the puddles that are formed from the quickly melting snow. Longer days means more hours of potential fun with our four-legged friends and there is no doubt an exciting summer up ahead.
Here are a 4 things we can do for our dogs to get them ready for a warm season full of fun, sun and laughter:
Warmer Weather
1) Bring your dog to your veterinarian for an annual check-up.
Getting your dog ready for the exciting summer activities includes making sure that they are fit, healthy and up to date on their vaccinations. Take this time to discuss your heartworm, flea, tick and parasite prevention methods for the summer to keep your pet healthy and happy.
2) Get your dog groomed.
Getting your dog groomed is a great way to shake off the winter blues and embrace the warm, sunny days ahead! Whether you bring your best friend to the doggie spa or do it yourself at home, your dog will benefit from a bath and brush. Don't forget to clean their ears and trim their nails.
3) Find a fun activity or sport to enjoy with your dog this season.
Jogging, running and bicycling are excellent activities to include your dog in and the exercise will help keep them healthy and fit. Dog sports such as agility, obedience, herding or flyball are great potential hobbies to take on with your dog. The working partnership and fun exercise will strengthen the bond between you and your best friend.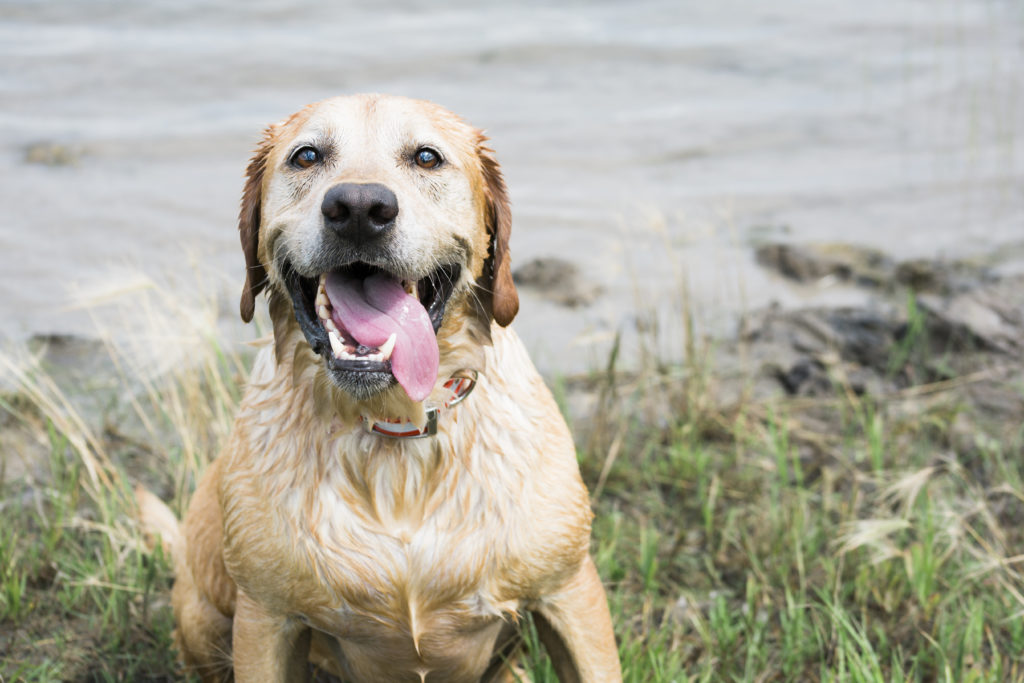 4) Buy your dog some new gear for hiking and camping.
Items such as a backpack, portable food and water bowls, a long leash and doggie water bottles will make taking your dog out on family occasions more enjoyable. A backpack can be a great way to give your dog a job to do by having him carry his own water bowl, water bottle, poop bags and treats. You may even be able to slip your cell phone and wallet in his backpack without him noticing.
The warmer months are full of fun and laughter and your dog is just as excited about it as you are! Including them in your spring and summer activities will provide everyone involved with enrichment, unconditional love and excitement. Just like with spring cleaning and getting a new haircut, helping your dog feel refreshed with the warm weather can have excellent benefits for their health and well being.
Don't forget to keep your dog cool!
How do you prepare your dog for the warmer months?