Just for fun, I asked a couple of dog owners what they think their dogs might really want for a holiday gift this year.
Here's what they had to say:
Charlotte the Yorkie & Pippa the Yorkie mix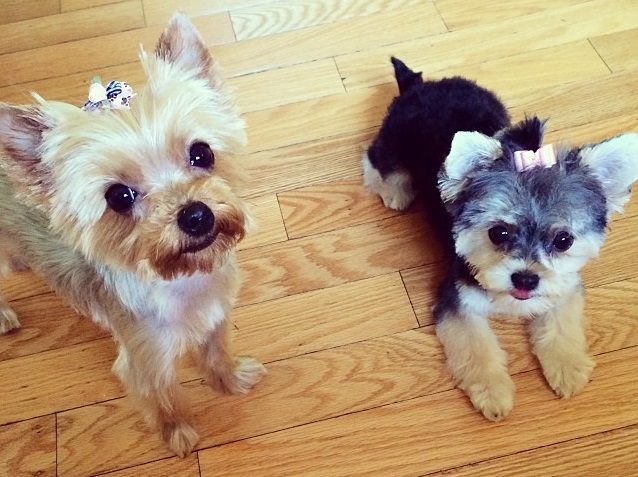 "Pippa would love food, food and more food!" said Emily Lyons about her Yorkie/Maltese mix (pictured above, right).
Charlotte, on the other hand, would love a sling-type puppy carrier.
"She constantly wants to be held."
Lyons said she would love to get her dogs some cute sweaters and outfits, however they both "absolutely hate clothes."
Bailey the PBGV
"Bailey dreams of a soft, plush blanket that can be tossed on the couch," said his owner Pamela Jeschonek.
According to her, Bailey likes to lounge around "snoozing" and watching the snow fall outside "his" window.
"He loves all things super soft, and will 'borrow' from others if he has to!" Jeschonek said. "Having an oversized 'blankie' to call his own is what he hopes Santa has in his bag especially for him this year."
She said her dog would also love a toy shaped like the squirrel that "torments him outside of his fence."
Holly the Bichon mix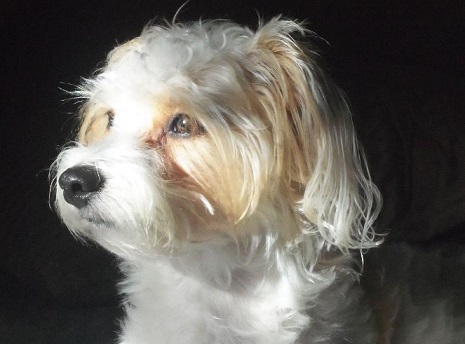 "I am sure my dog Holly would like to receive a stocking full of lint rollers for Christmas," said Jamie Novak. "She absolutely loves to be 'brushed' with the sticky lint rollers, so much so that she whines when I take the lint roller away!"
Novak said her dog knows how cute she is and "gets away with everything."
Jacob the beagle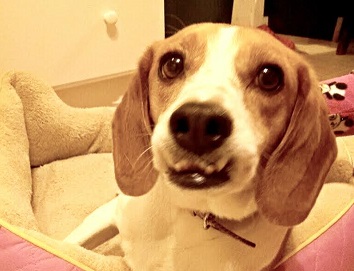 ob would love a couple of chew toys, according to his owner Darlene Sweeney.
"He buried the last one."
She said her dog would also like a new collar.
"Maybe one that isn't pink seeing as he is a boy!"
(dogIDs has many collars to choose from here.)
Charlotte the pitbull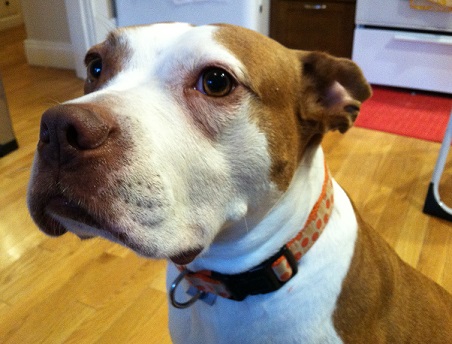 "My dog, a supremely adorable and cuddly pitbull, wants a super-cushy bed for Christmas because she's getting older, and she really deserves and needs it," said Jennifer Chan about her dog Charlotte.
Charlotte loves to play with beds by chewing on them and finding ways to pull the stuffing out, Chan said.
"We go through beds really fast, so I guess what she really wants is a very tough, super-cushy bed."
(dogIDs carries a variety of dog beds here.)
Waan Jai the mixed breed and Gauguin the Lab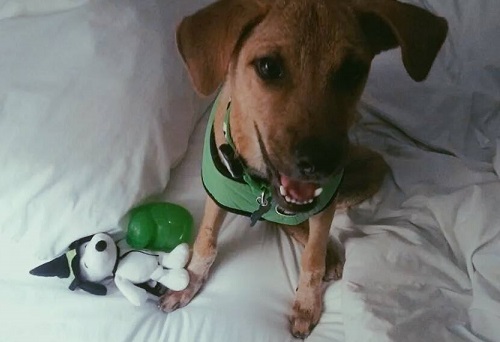 Waan Jai is a young dog who was recently adopted through a Thailand dog rescue, according to his owner Joelle Garber. Waan Jai had been injured by a lawn mower and had to have his rear leg and tail amputated.
"His Christmas wish would be to be properly trained so that he can be a therapy dog for kids who have lost a limb," Garber said. "Even though he was hurt terribly, he is such a sweet and loving dog."
One of Garber's other dogs, Gauguin, loves everyone he meets and would also wish to become a therapy dog.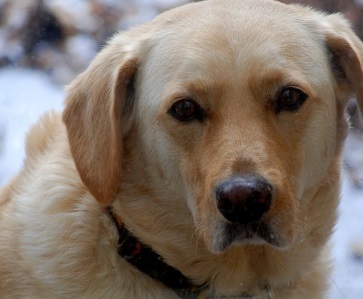 "Or, a trip to the beach. He loves the water."
So, what does your dog want for a holiday gift?
*All photos submitted by the dogs' owners.