Leaving your dog while you travel can be difficult *cue In the Arms of an Angel by Sarah McLachlan* but with proper planning to accommodate your dog's needs, you can both have a fun getaway... but just what do you do with your dog when you travel?
The best thing about traveling is getting to come home to our dogs. The first time they see you after a weekend, week-long, or even month-long trip is the best feeling in the world. You missed your pup, and they missed you. You're finally reunited!
So you want to know what to do with your dog when you travel, well here are some places your dog can stay while you jet set...
Doggy daycare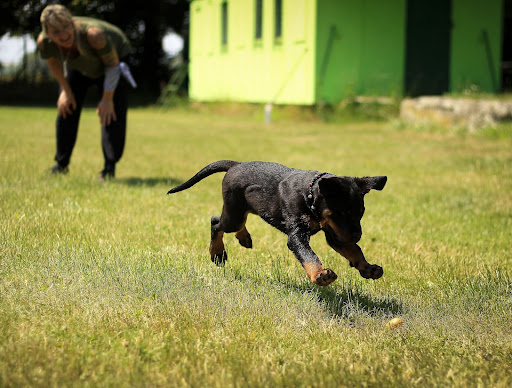 What it is: Doggy daycare is pretty much what it sounds like. Your pup will be in a playroom with dogs of similar size and energy levels. They will get to play together throughout the day and depending on the facility, either sleep in a large room with couches and dog beds or have their own kennel to relax in. Dogs will get plenty of play and potty time outside.
Good for: Social dogs who are friendly with people and other pups
How to prepare: Read the Google reviews of a few daycares and select the one you feel comfortable with. The daycare (and you) will want to bring your dog in for a temperament test to ensure the daycare environment is a good fit and not too stressful. Also, try one of dogIDs ScruffTag or Embroidered collars so their name is easy to read for their new friends at daycare.
Questions to ask: How many dogs are in each playgroup, and how many staff are in the room with each playgroup? Do you offer webcam access so I can check-in? Where do the dogs sleep at night? Do you have space for dogs to take breaks if they need to? What should I bring for my dog?
Boarding at a kennel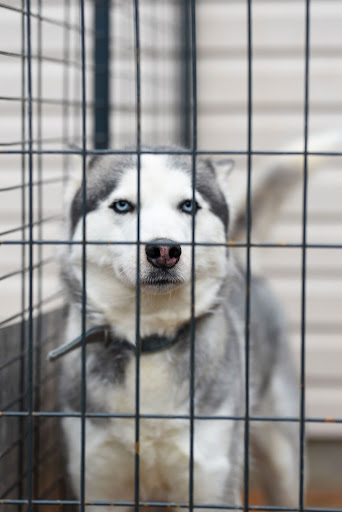 What it is: Boarding your dog at a kennel means they will have their own enclosure to themselves. Your dog will get walks and potty breaks, but they will likely have limited contact with other dogs
Good for: Pups who are easily overwhelmed by new dogs, are low-energy, or are dog-aggressive
How to prepare: Again, read the Google reviews for various kennels. Notice if any red flags stick out to you in the reviews. You should bring their food, dishes, medicine, toys, a dog bed or blankets, and maybe something that smells like you! Make sure you've got a good leash to bring them in and out of the new environment.
Questions to ask: Do the dogs ever interact with each other? What do you do with dogs who are dog-aggressive? How many hours will my dog be in his kennel for at a time? Just how many breaks do they get outside of their kennel?
Sitter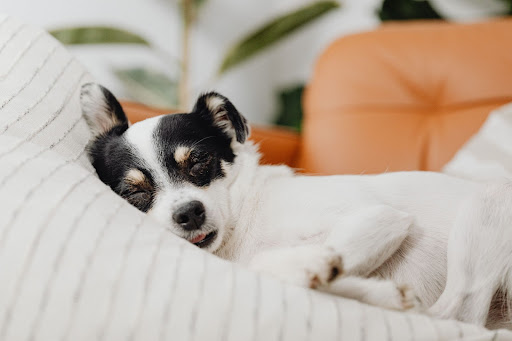 What it is: Your dog will have their very own sitter to take care of them while you're gone. A sitter can either come to your house, or your dog stays in their home. It depends on the needs of your dog and the availability of the sitter you choose.
Good for: Quiet dogs, dogs who need special care and attention, dogs who are easily overwhelmed or don't like other dogs
How to prepare: We recommend using a dog-sitting service like Rover or Wag! to connect you with vetted (no pun intended) and trustworthy dog-sitters. These services offer 24/7 support and veterinary bill reimbursement if an emergency should happen. You can find a sitter who meets certain criteria like having no kids, cats, or other dogs, having a fenced-in yard, or who is willing to sit at your home. Pro tip: always make sure your dog's ID tags are up to date, especially when you're away.
Questions to ask: How often are you home? How many hours will my dog be left alone at a time? Will you take my dog on walks? What safety precautions do you take to keep your and other dogs safe at your home?
Hopefully these tips help answer what to do with your dog when you travel so you and your dog will find the best accommodations for both of your vacations!