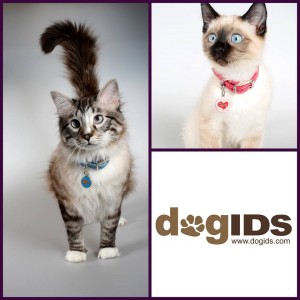 Pet ID tags aren't just for dogs. You never know when your cat could get lost, so be on the safe side and make it easier for your cat to get home. Plenty of cat ID tags are available here at dogIDs for small dogs, puppies and cats. The following are some reasons why your cat should never go without ID.
ID Tags for Cats
Indoor cats won't know how to get home.
If your indoor cat gets loose, she won't be familiar with your neighborhood. Not only that, but she will probably feel scared. A scared cat is more likely to hide or bolt, which will make it even harder to track her down. Since you might not find your cat right away, ID tags for cats are her best chance of getting home if someone else finds her. Why not make it as easy as possible for your cat to get home? Put as much info as possible on your cat's ID tag. Preferably, you should include your last name, address and phone number. Include an additional phone number and an email address if possible. Check out some behind-the-scenes pictures from our cat ID tag photo shoot with our graphic designer's cats.
Keep your cat out of the shelter at all costs.
If your lost cat is wearing a collar and tags, it's an easy way to let people know he or she has a home. Unfortunately, cats are more likely to be killed in the shelters than dogs because cats are less likely to be wearing identification. The owners are also less likely to look for the cats right away, since it may take the owner a few days to realize the indoor/outdoor cat is missing. When people come across wandering cats, they sometimes assume the cats are "stray" or homeless. You don't want the person who finds your cat to make this assumption. She might end up keeping your cat! Worse, you don't want your cat to end up in a shelter or shelter and labeled as "homeless." Your cat could be adopted out to someone else or killed. If your cat is wearing a collar and tags, hopefully whoever finds her will call you directly instead of taking her to the shelter.
Don't assume your pet will scanned for a microchip.
While microchips are a great option in addition to pet ID tags and vice versa, you can't assume the animal shelters will actually check for one. Hopefully they will, but not all shelters are trained or required to do so, and not all shelters are set up to check for every brand of microchip.
ID tags are required for cats in some areas.
Familiarize yourself with the pet ordinances in your area. Many areas require all dogs and cats to wear collars and ID tags.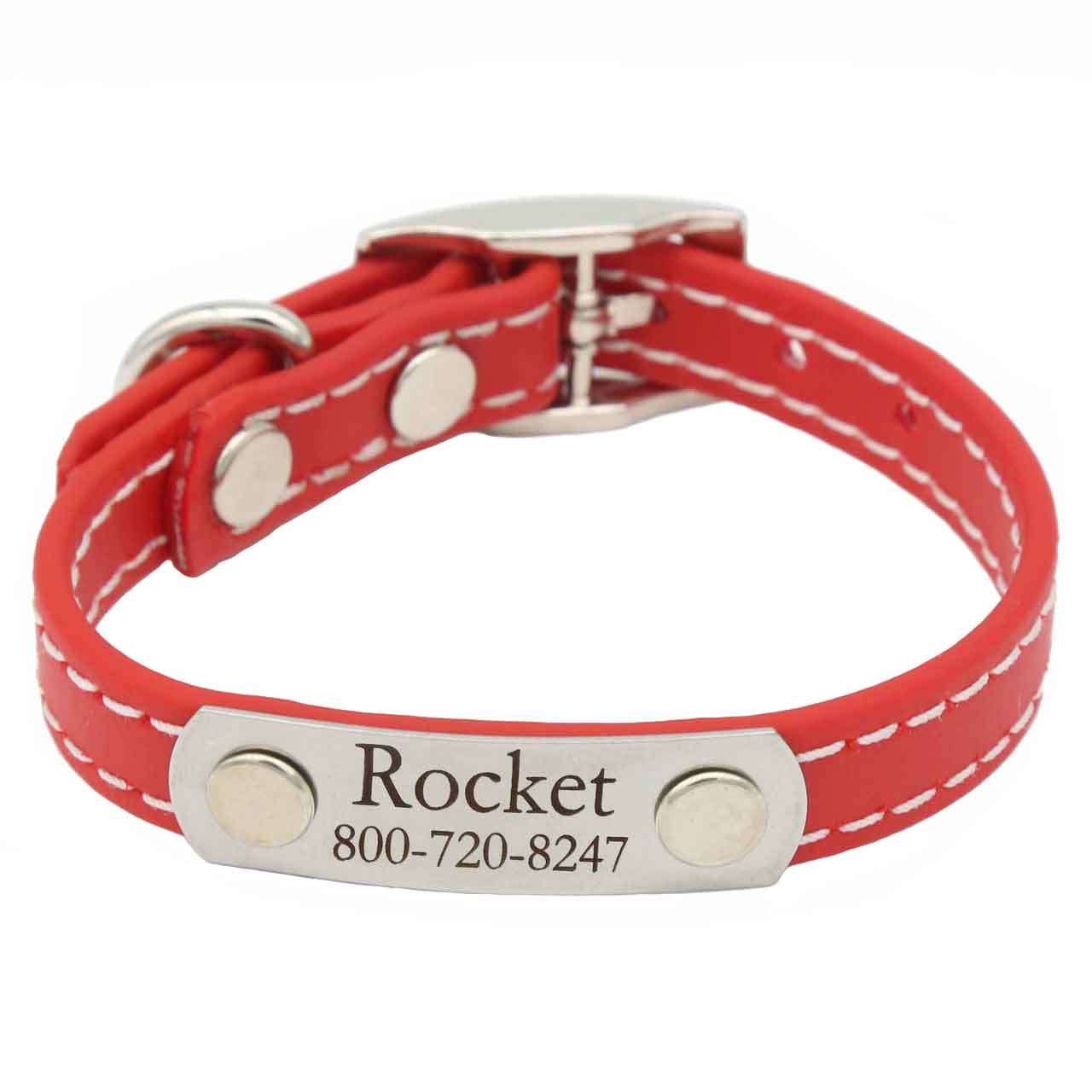 Cat collars and tags are cute!
Don't we all love to dress up our cats in cute collars and "jewelry?" There are so many options these days for cat ID tags and personalized cat collars. Why not have fun with it and choose a collar and tag that matches your cat's personality? Does your cat wear ID tags? Find the purrrfect tag for your cat at dogIDs!