Halloween is a fun time to get dressed up and enjoy some sweet treats. Of course we dog lovers want our pups to join in the fun and what better way than to get them a costume of their own?
Cute can also be cozy. When picking out a costume for your pup, there are a some comfort concerns to keep in mind.
Choking Hazards - Costumes can have tiny pieces such as buttons or decoration that can be easily bitten off and swallowed. Check the costume carefully for any hazards before putting it on your dog.
Comfort - If the costume is too tight, scratchy, or bulky, your pup is not going to have a fun time. Make sure the costume doesn't inhibit breathing and your dog can move around without restriction.
Keep Them Happy - Some pups just don't like to wear costumes. Or maybe they don't mind a cape but can't stand a hat. Watch for signs of stress or pulling to get the costume off. In the end, their comfort and safety is what's most important.
Halloween Costumes for Dogs
Animal Character Costumes
Is your doggo really a lion at heart? Or maybe a unicorn or a monkey? There is nothing cuter than animals dressed up as other animals. dogIDs has a selection of adorable animal character costumes for you to choose from. Even better, these costumes are made of a comfortable sweater material with an attached hood that can be brought up or down.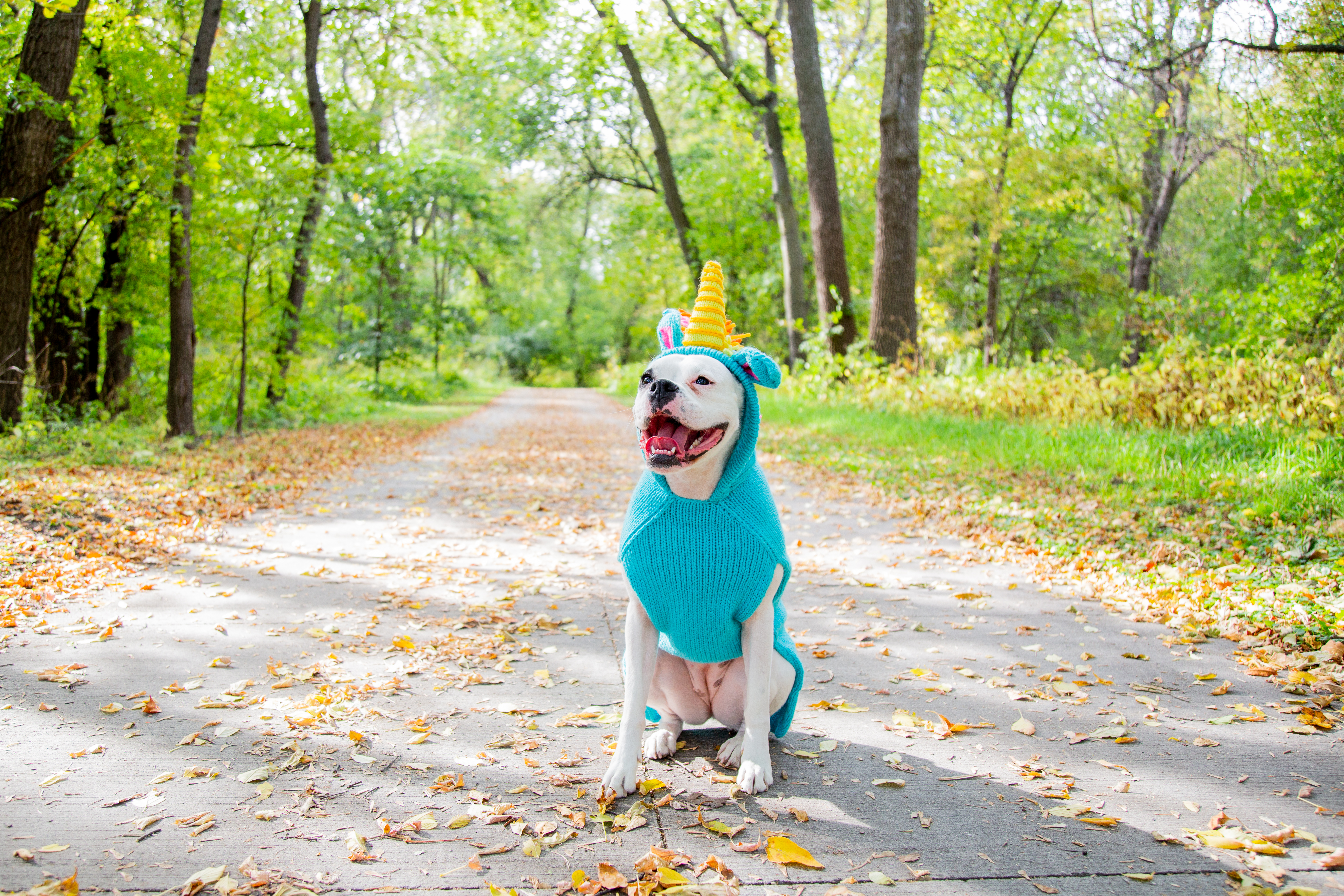 Food Costumes
Petsmart has a wide range of dog costumes to choose from, but some of our favorites are food themed! These costumes are cozy, lightweight, and easy to slip on and off. Turn your pup into one hot dog, a tasty taco or even a piece of pizza. They will be so cute you could just eat them up.
Mailman Costume
Does your dog have a special bond with the mailman? And by special bond I mean does he bark and run after him every time there's a package? If so, Chewy has an adorable option for your pup. With velcro straps and a detachable box, your pup is sure to love being the one to deliver the packages.
DIY
We are in the age of creativity and making your own costumes. If you want to have matching dog and owner costumes, DIY is the way to go! You could be the Cat in the Hat with Thing 1 and Thing 2, or a flower with your little honey bee, or Little Red Riding Hood with the Big Bad Wolf. The DIY possibilities are endless. You can find even more ideas in our DIY Pet Halloween Costumes blog post.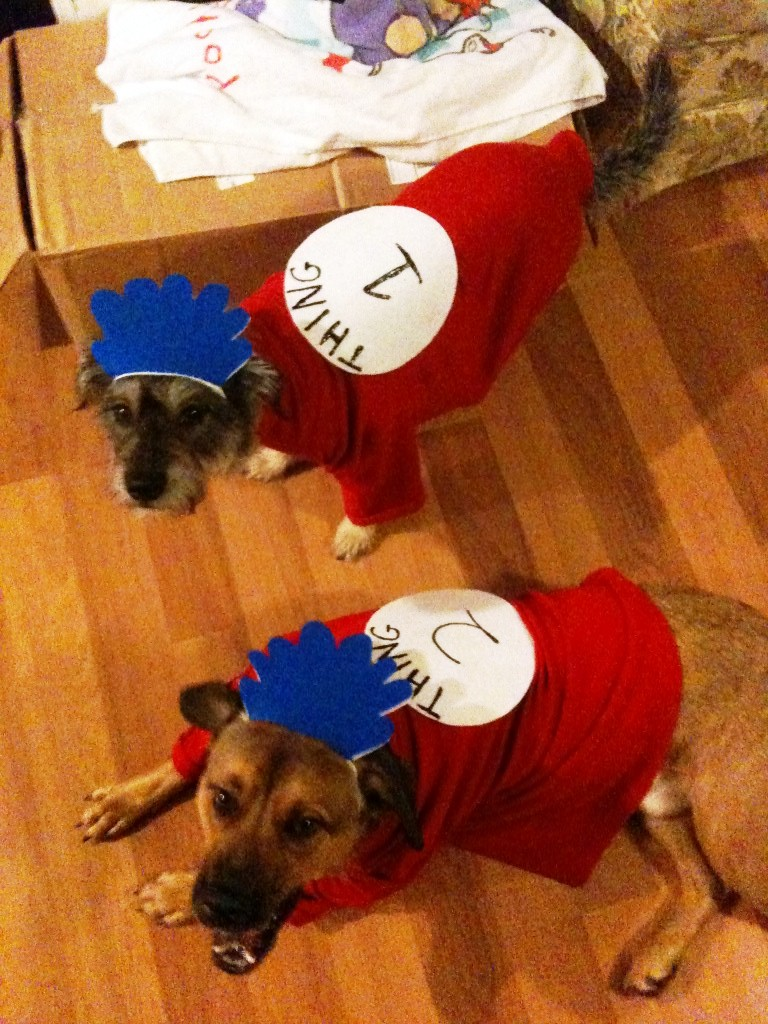 No Tricks, Just Treats
If your pup isn't into getting dressed up or you're looking for a fun way to fill their treat basket, there are plenty of options they will love. A Halloween themed toy is the perfect way to make them feel included in the celebration and keep them entertained all night. While you are snacking on candy corn or caramel apples, make sure to treat your Halloween hound with some bone shaped treats. You can even whip up some homemade treats just for your pup! Check out the recipe here.