Looking for fun ways incorporate your pet into your holiday decorations this season? Thanks to Pinterest, we've compiled a list of cute, easy DIY ideas for a pet-themed Christmas!
DIY Pet Decorations
Salt Dough Ornaments
Simple salt dough ornament. What a great way to include your pet in the festivities!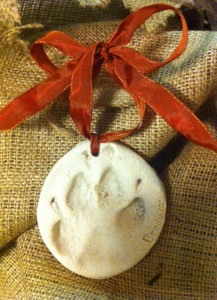 Ingredients:
1 cup salt
1 cup unbleached all-purpose flour
1/2 cup water
paint(optional)
parchment paper
straw for hole punch
Directions:
Combine all the ingredients. If the dough seems too dry, add more water.
Split the dough into several parts.
Shape the dough and place on a baking sheet (or oven safe plate), covered with parchment paper. I smoothed the top of the dough out by laying parchment paper on top and rubbing my hands on it.
Gently push either a foot, hand, paw, etc into the dough circles.
Use a knife to cut clean edges around imprint if you would like
make a hole in the top of the ornament with the straw
Bake at 200°F for 3-6 hours until dry.
Allow to cool.
(Optional) Paint with acrylic paint.
Peanut Christmas Garland
Even though this picture doesn't show an actual dog decoration, if you take the antlers off the reindeer, it looks strikingly similar to a dog!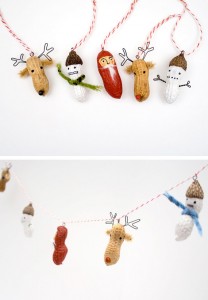 Photo and recipe found on Pinterest.
Who says dogs can't have candy canes? Not only are these super cute, but they're so fun to create!
Ingredients:
3 cups whole wheat flour
½ cup powdered milk
1 cup chicken broth
2 large eggs (set one aside for egg wash)
1 tsp. Peppermint oil
red food coloring (optional)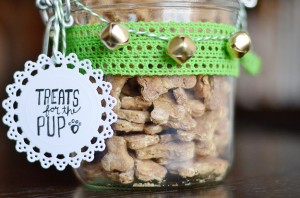 Dear cookies-in-a-jar,
Welcome to the dog world.
Treat Ingredients:
2 cups whole wheat flour
1 cup rolled oats
1 tablespoon dried or 2 tablespoons chopped fresh parsley (this helps give doggies fresh breath)
½ cup nonfat dry (powdered) milk
½ teaspoon salt
2 large eggs
1 cup peanut butter
½ cup or more cold water
Read the directions for Buzzfeed here. There is also a jar decorating tutorial on the same page. Fa-la-la-la-la!
Guide To Perfect Holiday Pet Photo
Last, but not least, you can't forget about snapping some Kodak moments this Christmas! Whether you want to show off your dog on social media or get holiday pictures printed, this guide will help you get the best shots.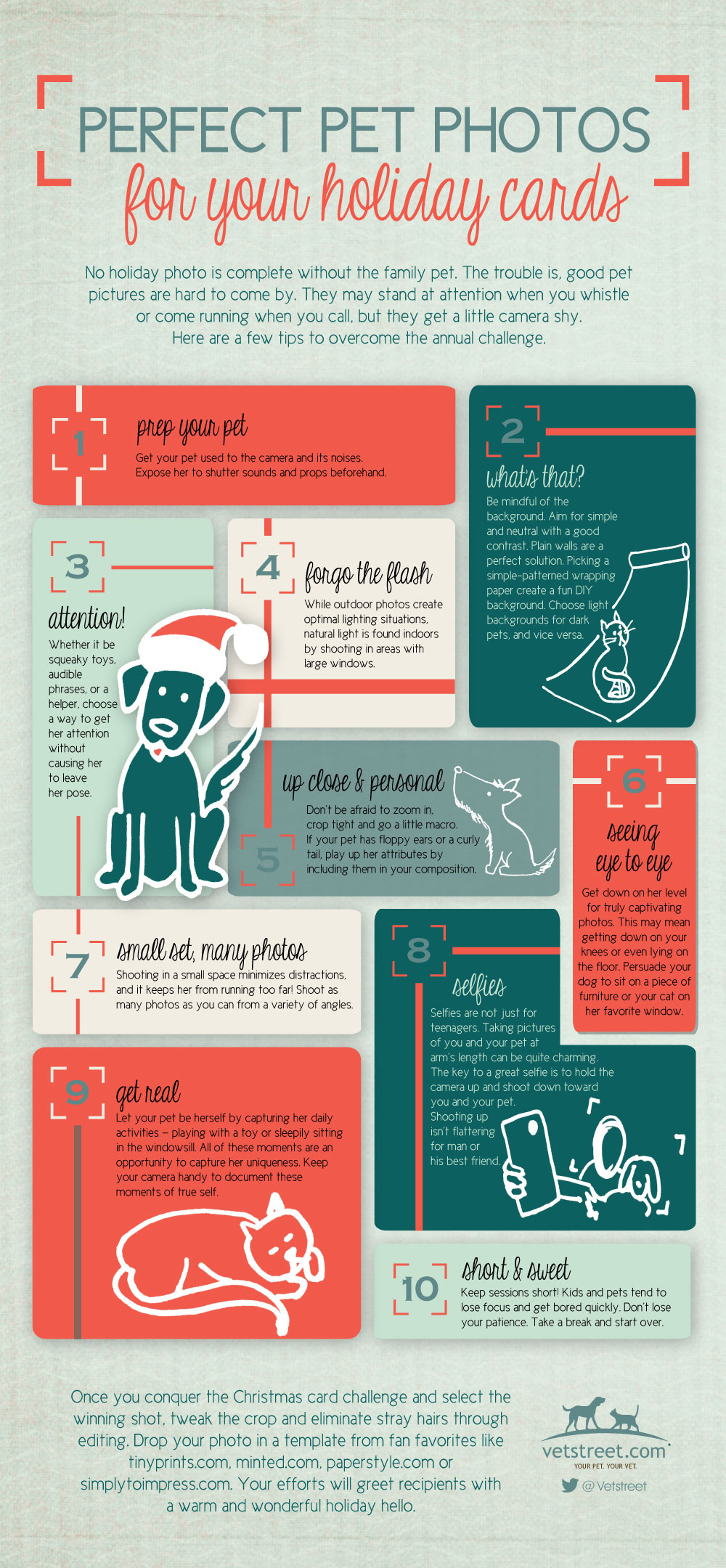 Want more holiday fun? Check out these blogs.
5 Dog Treat Recipes For The Holiday Season