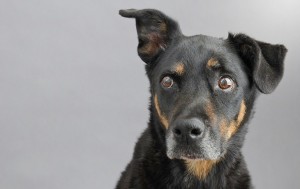 Adopting a dog is one of the most rewarding decisions a dog lover can make, and there is no shortage of dogs in need of homes.
But how do you choose the "best" dog for you and your family?
The following are some tips to get you started.
How to choose the right rescue dog
1. Find a rescue group or shelter first and then choose a dog.
If you're interested in adopting a dog, I recommend you get approved to adopt through a specific organization before you choose a dog.
The problem is, people scroll through online profiles of dogs only to fall in love with "the one" based on looks or a few sentences. Sometimes this works out, but often it's more complicated.
Rescue groups and shelters typically have extensive application processes, and it can take a week or two to get approved. Sometimes rescue groups reject applicants for whatever reason. Sometimes the dog you want is already adopted or just isn't a good fit.
For all of these reasons, I recommend you apply to adopt a dog in general. Then, begin to work with that organization to find the best pet for your family.
2. Research breeds but remember all dogs are individuals.
A dog's breed is only one factor in how she might behave.
"Breed can certainly tell you some things about a dog, but it is naive to rely on breed specifics to determine a good match for your family," said jme Thomas, executive director of Motley Zoo Animal Rescue in Redmond, Wash.
She said a dog's breed should be at least third on the list of importance after other factors such as the dog's activity level, history and experience.
As an example, she said adopters often insist on smart dogs, like working dogs, but live in apartments and have more sedentary lives.
"Actually, smart dogs are harder to train because they have their own thinking capacity, whereas a 'dumber' dog probably will want to please you more and be less of an independent mind," she said.
See our post, 5 Perks to Owning A Mixed-Breed Dog.
3. Consider the dog's energy level.
The dog's activity level is a really critical thing to address right off the bat, Thomas said.
If a dog you're interested in has a foster home, it's important to ask how active the dog is in the home, Thomas said. Is the dog "busy" most of the time? If so, is she finding things to do on her own or is she routinely requesting affection and interaction?
"A person who wants a busy dog that 'needs' them a lot will require a very different dog than someone who wants a dog that more often than not hangs out contentedly on their own," she said.
Thomas said it's important to listen to what the foster family says as opposed to convincing yourself a specific dog will fit your interests and needs.
"Setting up the dog for success is critical," she said. "A dog that doesn't meet your most basic need in terms of lifestyle will be a heartbreak for everyone."
4. Ask about the dog's experiences with kids and pets.
It's important to ask about the dog's history and experience with kids, dogs and cats, Thomas said.
Sometimes the rescue will have a longer history on the dog and sometimes it will have to rely on the information from the dog's current foster home.
I would also ask for specific examples on how the dog behaves in various situations. For example:
How does the dog do when meeting a new dog vs. a dog she knows?
How does she do when greeting dogs on a leash vs. off the leash?
Has she been to a dog park, and how did that go?
Would she chase a cat that runs?
5. Puppies vs. adult dogs.
Finally, one of the most important things Thomas would like people to remember is that puppies will often grow up to be different dogs than their new owners hoped them to be.
On the other hand, an adult dog can be a better fit because you already know if the dog has had experience with kids, dogs or cats and if it's gone well.
"All too often, people think they are capable of writing on a puppy's clean slate and getting the outcome they want," Thomas said. "Sadly, so many people fall terribly short."
Unfortunately, she has seen cases where puppies grow up with issues related to fear or aggression and are unable to stay with the families they grew up with.
When thinking about adopting a dog, Thomas recommends adopters ask themselves the following questions:
What kinds of activities do I hope to enjoy with the dog?
Where do I want to take the dog?
Do I want a dog that is very outgoing, or am I Ok with one that is shy?
Do I have puppy experience or do I want a dog with less maintenance?
While these are all very general tips, we hope it helps you brainstorm the kinds of questions you should be thinking about when adding a new dog to your family.
Good luck with your search, and congrats to anyone who has recently adopted a new dog!
What would you add to our list?
Want more tips on how you can help a rescue dog? Check out this blog.