This fall we asked out customers to nominate an organization that they felt deserved to be featured in our Paw it Forward program. Out of all of the nominations we received, there was one organization that stood out as a great fit for our program.
That organization is Canine CellMates. Based in the greater Atlanta metro area, the mission of Canine CellMates is "utilizing shelter dogs to change the lives of incarcerated men." A 501(c)3 that started in 2013, they work with the Fulton County Jail and Sheriff's Department to give inmates the opportunity to work with and train shelter dogs. Each inmate handler in the program goes through a 10-week course that gives them the education they need to work with the dogs, whether it's training the dog or just overall care of the animals.
Changing the Lives of Inmates
When Canine CellMates started, the main goal was the rehabilitation of the dogs, but over time they realized the wonderful impact the program had on the inmate handlers as well. Through their work with the dogs, the inmates learn job skills, improve their confidence and experience unconditional love. Their experience in the program helps them prepare for their release, with the goal being a successful introduction back into society.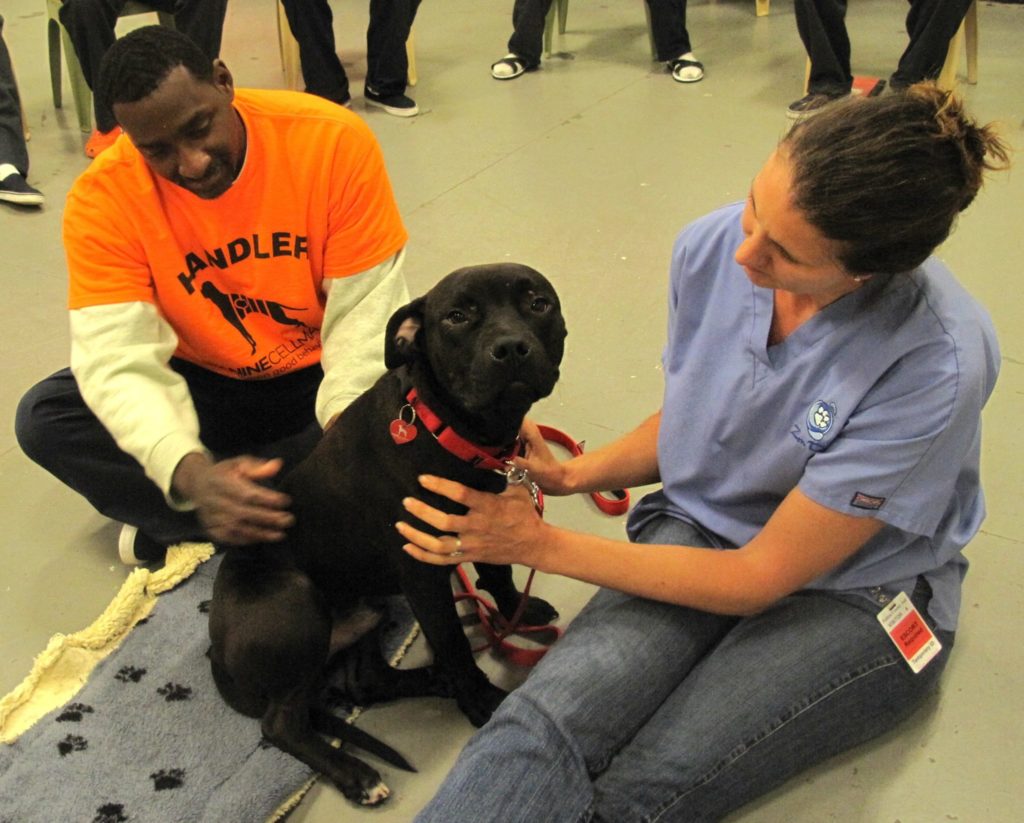 The Impact of Jail Dog Programs
Canine CellMates is one of many jail dog programs in the United States. Studies have shown that prisons and jails that have a dog training program see a decrease in violent outbursts, sometimes by as much as 50%.
Jail dog programs also help reduce recidivism, which is "the tendency of a convicted criminal to re-offend." The Atlanta Metro area has one of the highest rates of recidivism in the United States, so Canine CellMates hopes that their continued work in Fulton County will help to reduce those rates in their region.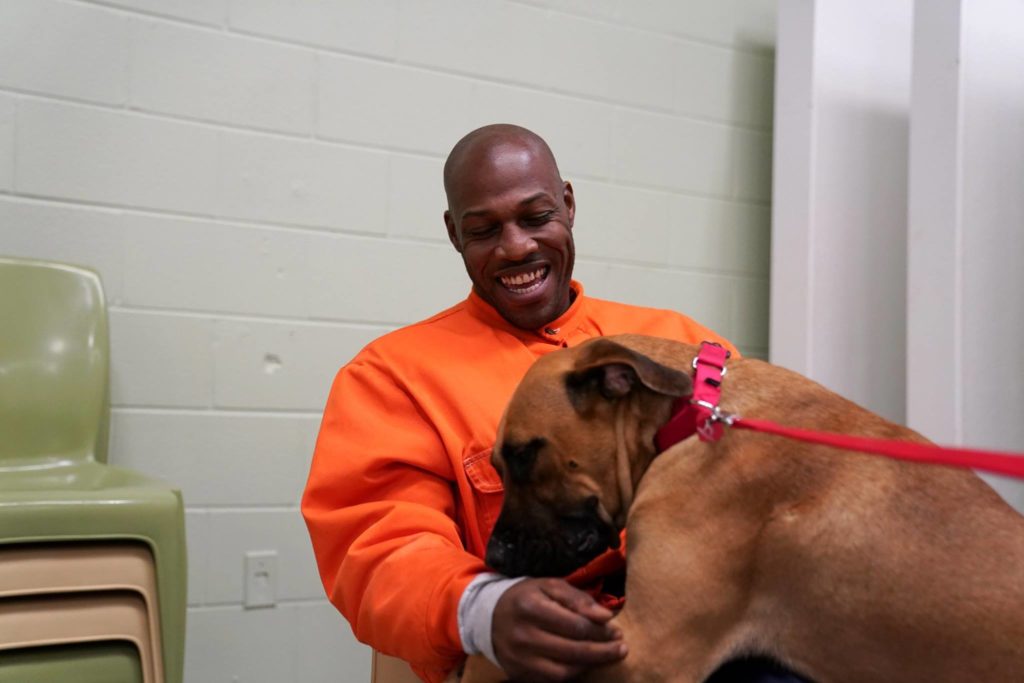 Photo Credit: Kelly Kline Treehouse Studio
Canine CellMates Aftercare
When an inmate handler works with Canine CellMates, not only do they get the experience of working with the dog while they are incarcerated, they also get support from the Canine CellMates team after they are released.
Canine CellMates has a program called Aftercare that:
Assists with Job Leads, especially in Dog Care Industries like Grooming, Vet Support Staff, etc.
Provides Basic Toiletries & Clothing Upon Release
Supplies Prepaid Transit Cards for Public Transportation
Gives Inmates Gift Cards for Groceries and Supplies
Canine CellMates is passionate about providing a second chance to shelter dogs as well as the men that work with them. The stories they share about the impact their program makes in the lives of the men and the dogs really moved us to want to work with them.
How You Can Help
To support Canine CellMates, you can donate at checkout on the dogIDs website. Click here for more information on Canine CellMates and other ways you can support them.
Have an organization that you think would be a great fit for Paw it Forward? Submit your nomination here.
Check out more blogs on our Paw it Forward program.
The Power of Pawing It Forward