When I foster dogs, it would be great to have a leash that says "ADOPT ME" to let people know the cute dog at my side is looking for a home.
I like to take my foster dogs out and about to public places to get them attention, but I'm shy about starting conversations with strangers. This type of leash could help me get a conversation going with potential adopters.
dogIDs is now offering Embroidered Awareness Dog Leashes. These nylon leashes come in highly visible colors and you can choose from different messages to let people know about your dog's behavioral issues, medical needs, adoption status or that he's a working dog.
Embroidered Awareness Dog Leashes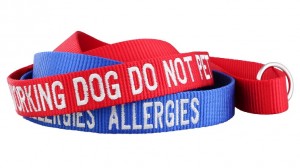 dogIDs offers 30 different phrases to choose from for its awareness leashes. (See the full list below.) Some examples of messages could include:
"SERVICE DOG DO NOT PET"
"NOT KID FRIENDLY"
"ALLERGIES - DO NOT FEED"
You can also request a custom message on your leash. Just select the "Custom Saying" option when ordering and include your phrase in the order notes. Ordering info here.
The following are a couple of examples of dogs that have used or could have used an awareness leash:
Lil Stinker the Maltese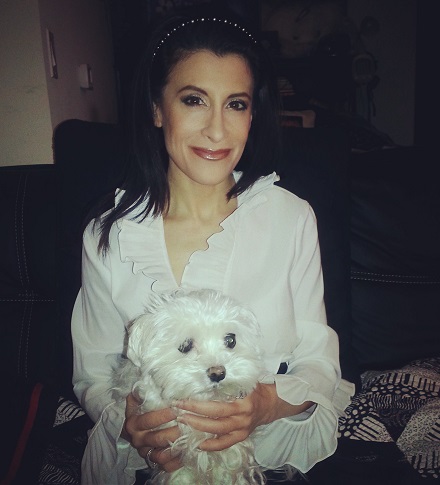 Lynn Julian is an actress who lives in Boston and has a 6-pound service dog named Lil Stinker.
She said after a stage accident in 2006, she was left disabled and in a wheelchair due to severe neck and head injuries, in addition to suffering from Ehlers Danlos Syndrome (EDS) and Fibromyalgia.
She has had her service dog since that accident and recently got him a red leash that reads "SERVICE DOG."
"This leash is priceless to me, as it alerts everyone that, yes, that is a service dog," she said. "So, I get hassled much less everywhere I go. I wish I'd discovered these leashes years ago!"
Bear the Husky
Ana V. Ramirez had a husky named Bear who she said was sweet and shy with people but aggressive towards most other dogs.
"Likely because he didn't feel well and he also couldn't hear or see well," she said.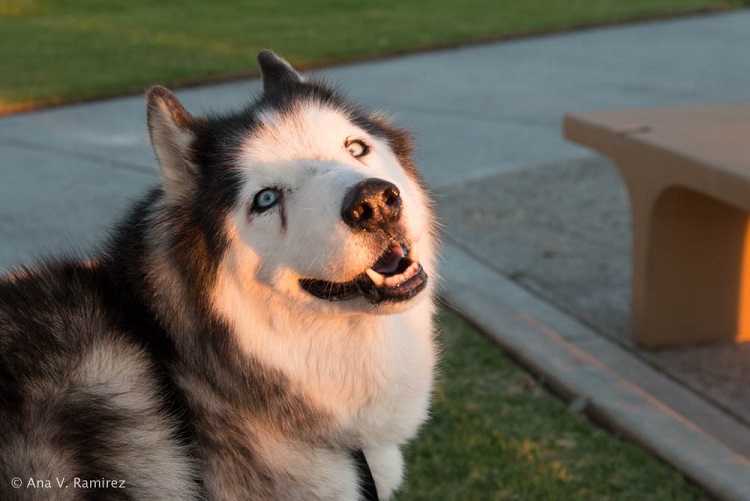 On several occasions dog owners would allow their dogs to come right up to Bear without asking, Ramirez said. It wasn't obvious this was not OK until they got close enough and Bear barked and growled.
"I also had more than one dog sneak up on Bear because he didn't hear them coming. I wish I had a leash that said APPROACH CAREFULLY, like a yellow caution sign," she said.
Cosmo the American Eskimo dog
Going back to my own fostering example, I fostered an older dog who was well behaved when I took him out in public as long as people didn't reach for him. If strangers tried to pet him, he would bite.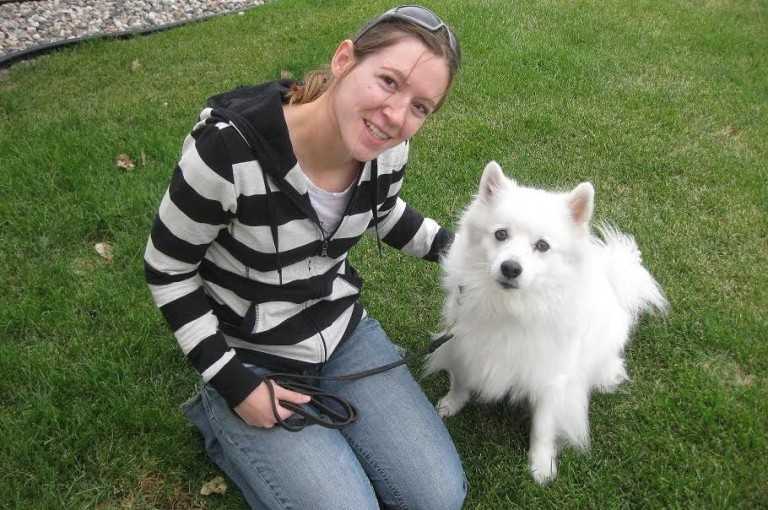 I really could have used a bright leash with the message DO NOT PET when I was fostering Cosmo. I suppose it would not have helped him get adopted any faster, but it was going to take a special person to adopt him anyway.
I don't know, maybe a bright orange leash with the message "AGGRESSIVE" would have done the trick.
So you can see, there are so many different types of dogs and dog owners who could benefit from an awareness leash.
Awareness leash color options
The awareness leashes from dogIDs are designed with colors that make them stand out. The embroidery is also bold and easy to read from a distance.
Colors include: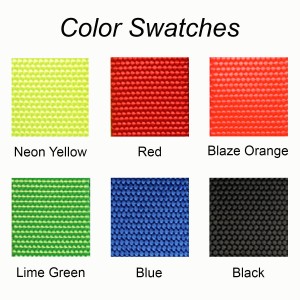 Black with Yellow Thread
Blue with White Thread
Blaze Orange with Black Thread
Red with White Thread
Neon Yellow with Black Thread
Lime Green with Black Thread
And below is the full list of phrases to choose from. If you are interested in a custom awareness leash, remember to select the "Custom Saying" option when ordering. Click here to order.
ALLERGIES - DO NOT FEED
EMOTIONAL SUPPORT DOG
MEDICAL ASSISTANCE DOG
NEEDS MEDS
NOT DOG FRIENDLY
NOT KID FRIENDLY
SERVICE DOG DO NOT PET
THERAPY DOG PLEASE PET
WORKING DOG DO NOT PET
Custom Saying
Do you have a dog who could use an awareness leash? What would the leash say?
Want more information on safety products? Check out these blogs.
Medical Alert Products For My Pet