Getting your first dog? Here's a checklist to help.
You've decided that you want a dog, but what do you do now? When you get your first dog, it is important to do some research. I do not have any pets but decided that I would like to get a dog. I have been scouring the internet looking for the best breed, training tips and how to puppy proof my apartment. Here is a checklist that I made up that will help you when getting your first dog:
Write down what is important to you
Gather basic supplies
Set house rules
Plan a vet appointment
Schedule training and obedience classes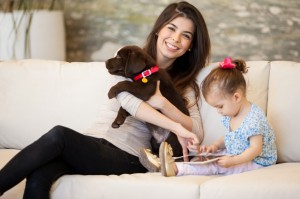 What is important to you?
There are two aspects to this question; the dog's personality and your home environment. It is good to have a prioritized list of things you are looking for so that you get the best matched dog. Things to think about are, the amount of training you will do with your dog, if you are looking to get a certain breed, if the dog will interact with other animals, if you are looking to adopt from a shelter, etc.
The characteristics that I would like are guard instincts, large size so that I don't have to bend down to pet, low energy levels because I don't have much time to exercise, short hair so they don't have to get groomed often, good in an apartment setting, young and highly trainable. My main three are the size, ok in apartments and trainability. I want my dog to be extremely well-behaved so I will start training right away.
Basic supplies
When getting your first dog there are a lot of things that you will have to get for them. A small list is: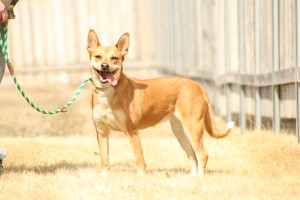 Food - do they need anything specific?
Water bowls (may need to get a tall one if they are big)
Toys
Dog bed
Dog crate
Dog gate
House Rules
This is very important. You should set house rules before you get a dog so that you can consistently train your new house member. Are they allowed on the couch, bed or in the bathroom? These rules will help the dog learn what he can and can't do. If you don't set them before hand or change them while you have the dog they will get confused and it will be harder to correct their behavior. You should also put together a general schedule of when they will be fed, the amount of times you will walk them or let them out and who will do that.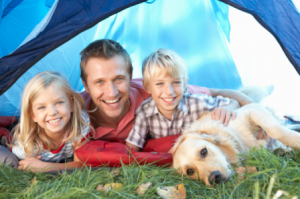 Vet Appointment
If you get your dog from a shelter they should have veterinarian information and past visit data. This will help when you start taking your dog to a vet that you choose. To help choose a vet you can read Lindsay's article: How to Choose a Veterinarian. When you choose your vet make sure to set up an appointment for your new dog so that you can make sure that everything is up to date and they are healthy. A vet can also recommend some food and good obedience classes in town.
Training and Obedience
This will be extremely valuable for your relationship with your dog. When they are obedient and you are able to communicate with your dog you can make sure they follow your house rules and continue to listen to your commands. What you will learn in class will help with your piece of mind so that you know your dog can handle any situation.