Pets In Pictures
Every crazy dog lover knows that your dog needs to be in any many photos as possible. But dogs can be some of the trickiest of models. Want to take your dog's photos to the next level? Check out these tips we got from our in-house dog photography expert, Lacie.
Have a Helper
Keeping your pup posed and ready is difficult when you are behind the camera. Ask for a helping hand when it comes to keeping your dog's attention at the camera.
Use a Clean Background
Make sure your pet is the main focus of the image. Placing your dog a few feet in front of your background will make your pet pop in your photo!
Focus On Your Pet's Eyes
If you focus on your pet's mouth the rest of the image may be blurry.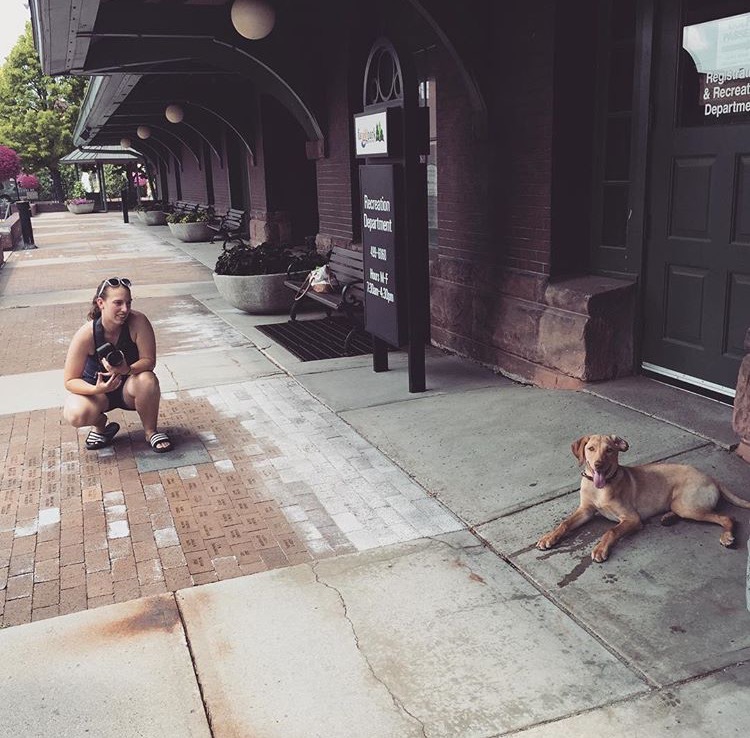 Check out Lacie working on taking the perfect picture with one of our dog models in downtown Fargo, ND.
Avoid Busy Locations
Your pet may have difficulty staying focused on you if you are in a high traffic area. If you are taking photos outside be sure to watch for your shadow or distracting "wildlife!" Come prepared with a towel if the outdoor area has leaves or mud.
Use Natural Lighting
For the best results, use natural lighting. However, always stay away from using direct sunlight!
Theme Your Photos
A themed photoshoot allows you to have fun with the seasons and are fun to post on social media.
Know Your Camera
Each camera is different. Be sure to read up on how your camera works best.
Have Fun!
Want more pet tips? Check out these blogs.
How To Take A Family Photo With Your Dog