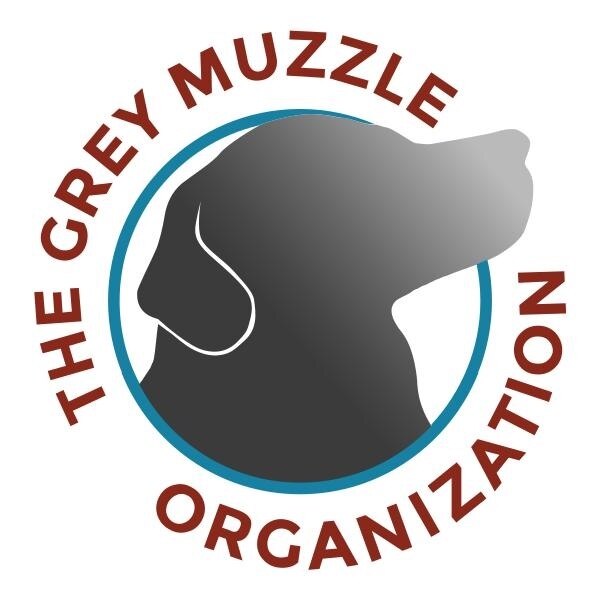 Helping Senior Dogs
Since its inception in 2015, the dogIDs Paw It Forward program has raised over $16,000 for dog-related non-profit organizations. We've partnered with a variety of organizations but the one common thread is their commitment to improving the lives of dogs.

We're so happy to add another partner to our program. Going in to this year, dogIDs will be featuring The Grey Muzzle Organization.

The Grey Muzzle Organization is a non-profit whose mission is to improve the lives of senior dogs. They are one of the only organizations in the United States that focus on senior dogs specifically, and their vision is " a world where no old dog dies alone and afraid."


Seymour received a dental grant from Grey Muzzle.

The old dogs that share our hearts and homes are part of our family. Sadly, many old dogs are not that fortunate. Senior dogs slow down. They develop medical issues. And many find themselves alone, afraid, and at-risk in shelters across the country.

The Grey Muzzle Organization creates happy endings to these heartbreaking stories--on a national scale. They improve the lives of at-risk senior dogs by providing grants and other resources to animal welfare organizations nationwide.
Examples of the kinds of programs they support include:
Medical and Dental Assistance
In-home Hospice Care
Seniors for Seniors Adoption Programs
Beds for Old dogs at Shelters
Education Programs to Encourage Adoption and Quality Care of Senior Dogs.
This year they also have a number of new grantees offering innovative programs, including one grantee that offers swimming lessons to senior shelter dogs, another focused specifically on treating and rehabilitating senior dogs from puppy mills, and yet another dedicated to helping terminally ill people care for and ultimately find homes for their senior dogs.
dogIDs is incredibly excited to work with The Grey Muzzle organization, as we are firm believers that dogs are a part of the family and deserve only the best, especially in their "golden years."
Donations can be made to The Grey Muzzle Organization in increments of $1, $5, $10, $25 or $50 when you check out on our website. Your donations will go towards the grants that Grey Muzzle provide to non-profits working with senior dogs. dogIDs will also match 10% of your donation, up to $1000.
Together we hope to improve the quality of life for older dogs across the United States.
To learn more about The Grey Muzzle Organization, check out their website.
If you have a suggestion for Paw It Forward Partner, leave it in the comments below!