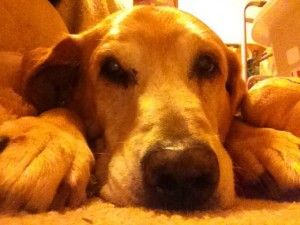 November is Adopt a Senior Dog Month! Because older dogs are often overlooked in shelters in place of a fluffy, energetic puppy, we wanted to highlight some of the amazing things that come with having a pup in your home with more mileage.
There are various reasons people prefer younger dogs, but older dogs have so much to offer as well! Here are some reasons you might want to think twice about the age of your next adopted friend.
Why seniors end up in shelters
Senior dogs often end up in shelters for many of the same reasons that younger animals do: divorce, moving, death of an owner, and lots of times, by no fault of their own.
Health problems
Just because a dog is older in a shelter doesn't necessarily mean he has health issues than ran his previous owners high medical bills. Sometimes, owners have issues committing for a dog's full life and want to trade in for a shiny new model before the dog has even reached its prime.
Other times, owners are reluctant to change their current lifestyle to fit that of an aging dog and give it the care it needs. As older dogs start to develop cataracts, joint pain, hip dysplasia or anything else, it needs to be treated in the care of a vet soon, and if undiagnosed and untreated, issues can get worse quickly. This can lead to behavior problems or aggression if a dog is in pain but isn't getting medication or treatment to help it.
"I wish people understood that senior doesn't mean 'end of life,' Dr. Amy Dusek, founder and director of Diamond In the Ruff Pet Rescue in Fargo, N.D., said. "Many senior dog's conditions are extremely affordable to manage. We have a diabetic dog we currently manage for around $20 a month."
Other times, older dogs can't hold it in as long as they used to and need to be taken out for potty breaks more frequently, but if an owner is at work for 8 hours a day or more, the dog may start having accidents, which can lead to frustration, and the dog being surrendered to a shelter.
Not much time or life left
Depending on various factors, seniors in shelter can still have lots of good years left. According to the ASPCA, most dogs are classified as seniors between age 7 and 10, and the average life span of a dog is between 8 and 16. That means you can still get a full decade out of a senior dog in some cases!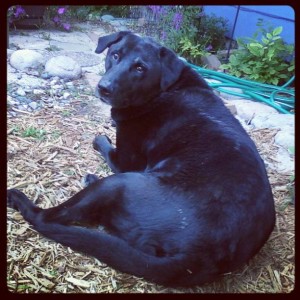 Blue, a senior surrendered to a local rescue at 10 years old due to divorce, was adopted by McFarlane after she fostered him for 4 months
Kelsey McFarlane, a long-time dog rescue volunteer in North Dakota and Minnesota, told us that two senior dogs she's fostered have more life than her younger dogs. "While seniors won't tire you out with puppy energy, they have lots of life and love left to give," she said.
But as Dusek reminded us, even with a puppy, there is no guarantee. "I've always thought senior dogs were so much more grateful to be in a home because they are so often overlooked and I think they know that," she said.
Can you teach an old dog new tricks?
McFarlane also attests that any dog is trainable—any dog is ready and eager to please the people who love them.
Oftentimes, they are already well trained! Most have all the basic commands learned by the time they reach the shelter. "It's basically like getting a dog that already knows everything it needs to so you just get to do the fun things—like enjoy your new companion!" she said.
Other advantages to adopting a senior
For some people, seniors make the best pets and they wouldn't have it any other way.
McFarlane is one of those. "After fostering puppies, kittens, young adult dogs and seniors, I would take on another senior foster in a heartbeat," she said. "I loved the two senior labs that I fostered so much that I just adopted them! They are already housetrained, past all the chewing stages and even come with some life knowledge."
Not that there are no issues with seniors, but sometimes they might be just what you're looking for.