At dogIDs, we continuously strive to provide only the best for your best friend. This includes finding ways to improve existing products so they are an even better fit for you and your pooch!
We are excited to announce the newest update to our Reflective Dog Collars.
The reflective collars that you know and love are now made with the same pliable, smooth material as our Soft Grip collars but with a reflective strip embedded into the strap as well. Yes, the reflective strip is embedded and part of the strap.
Here are some reasons why we think you'll love this upgrade:
You can now get a matching leash for this collar - our line of personalized soft grip leashes are an exact color match!
We find that this material is much softer on your dog's neck, making this collar hard-working and comfy.
The Biothane Beta Strap (what we call Soft Grip) has more of a synthetic leather feel. This is a great weatherproof alternative to leather.
The 3M Reflective Strip is just as strong, keeping your dog safe during all of your nighttime activities.
Check out these reflective collars!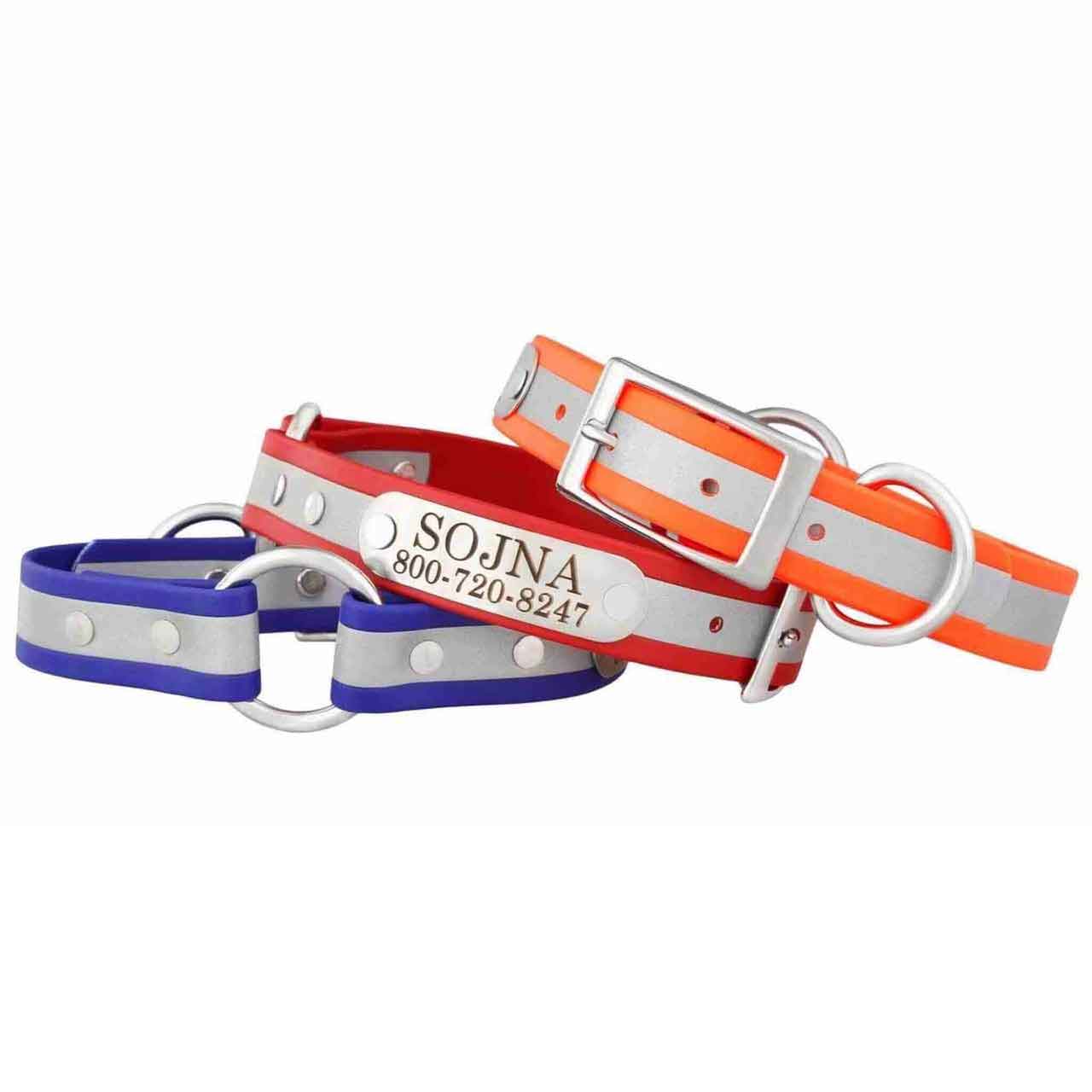 Don't miss out on our favorite reflective, odor-resistant and waterproof collars.
Want more information on dogIDs collars? Check out these blogs.
Top 10 Personalized Dog Collars