Most Popular Personalized Dog Collars
So you need a new collar for your best friend. With so many collars out there, picking the right one can be ruff. The office pups at dogIDs want to help you out!
Personalized Nylon Collars
Custom Embroidered Nylon Dog Collar: This nylon collar is absolutely pawesome! With a variety of nylon and thread colors, you can have your pet's name and phone number stitched right on the collar. Talk about easy-to-read!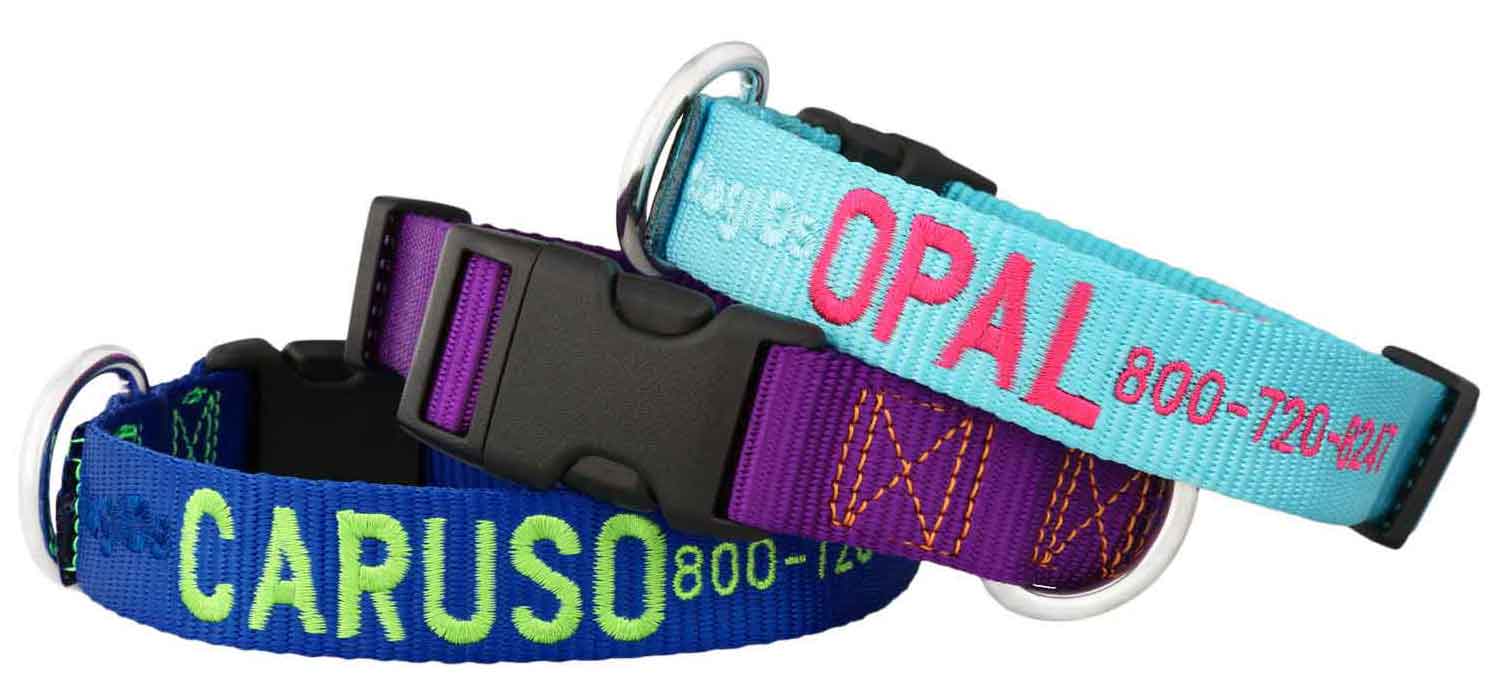 Nylon ScruffTag Personalized Dog Collar: We love our ScruffTag collars. Your pup's information sits on the back of their neck where it is easy to access.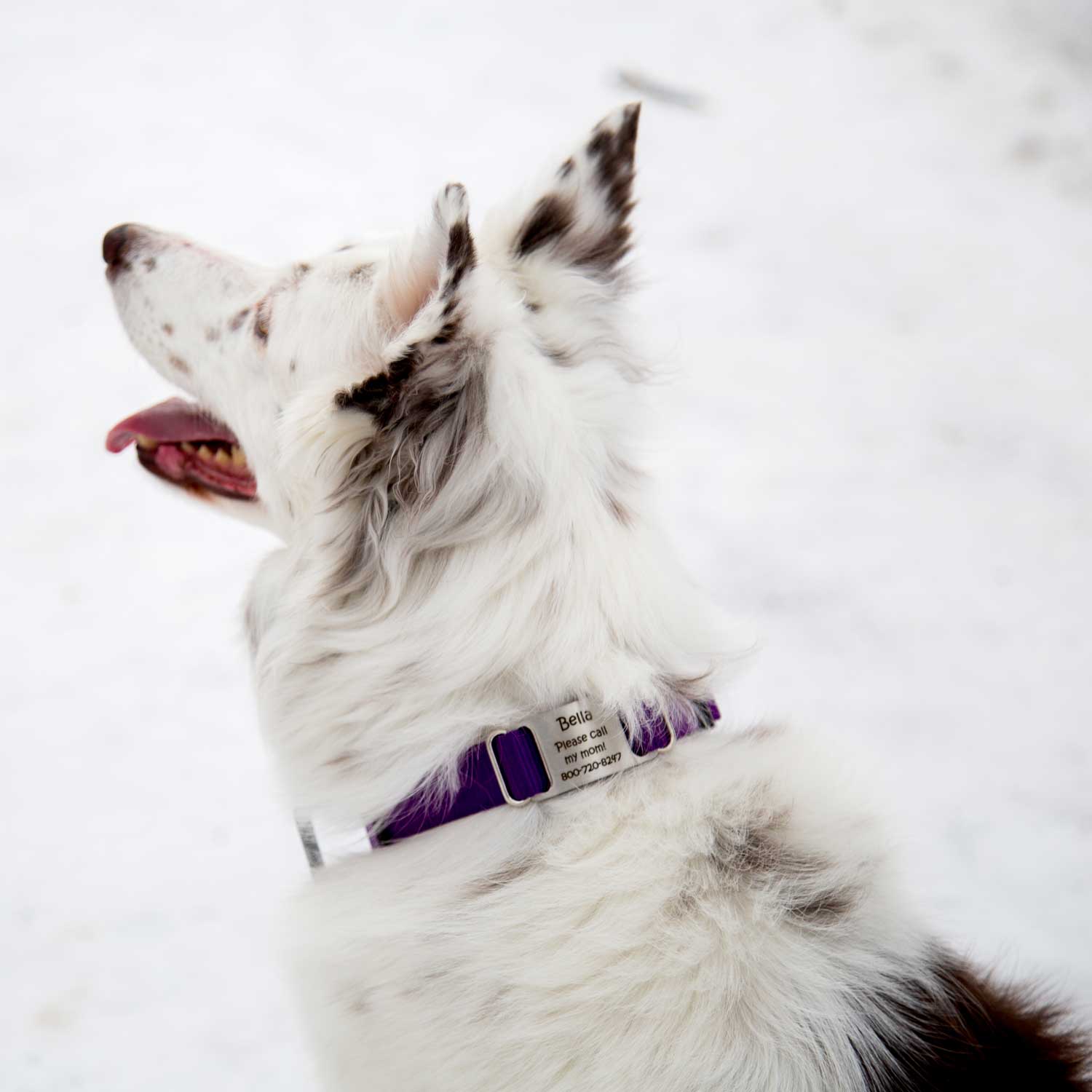 Embroidered Reflective Dog Collar: Safety at night is very important. This embroidered reflective collar is a great choice to add to your collar collection.

Embroidered Nylon Dog Collar for Small Dogs and Puppies: There is no pup too small for a dogIDs collar. This is a great collar to start with as your dog continues to grow.

Waterproof and Odor Resistant Collars
Waterproof ScruffTag Personalized Dog Collar: What's not to love about this collar? Every dog needs a waterproof and odor resistant collar in their wardrobe. Plus it comes in so many great colors!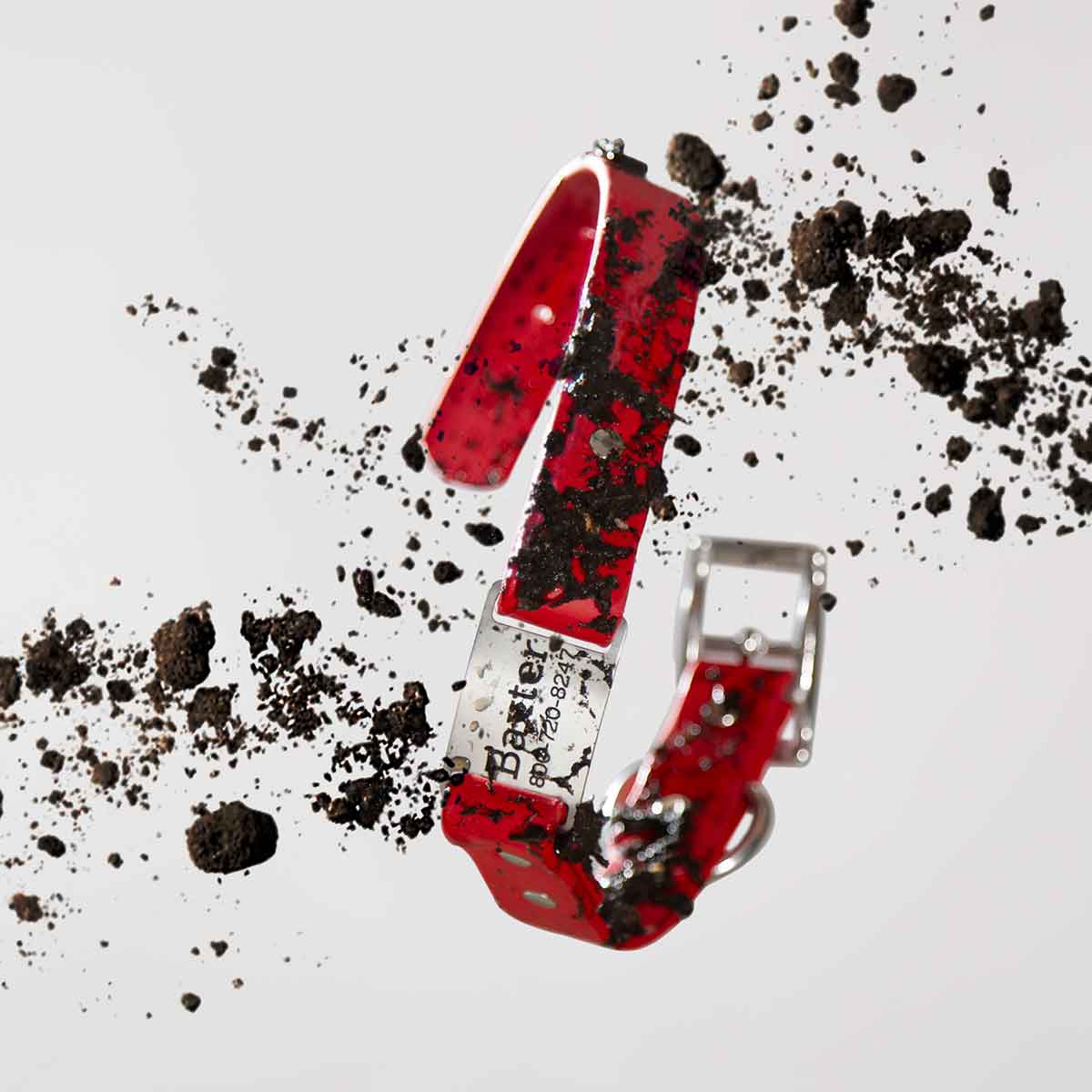 Waterproof Reflective ScruffTag Personalized Dog Collar: Another fantastic option for you dog to wear at night is the reflective ScruffTag collar. This collar has a 3M reflective strip built right into it!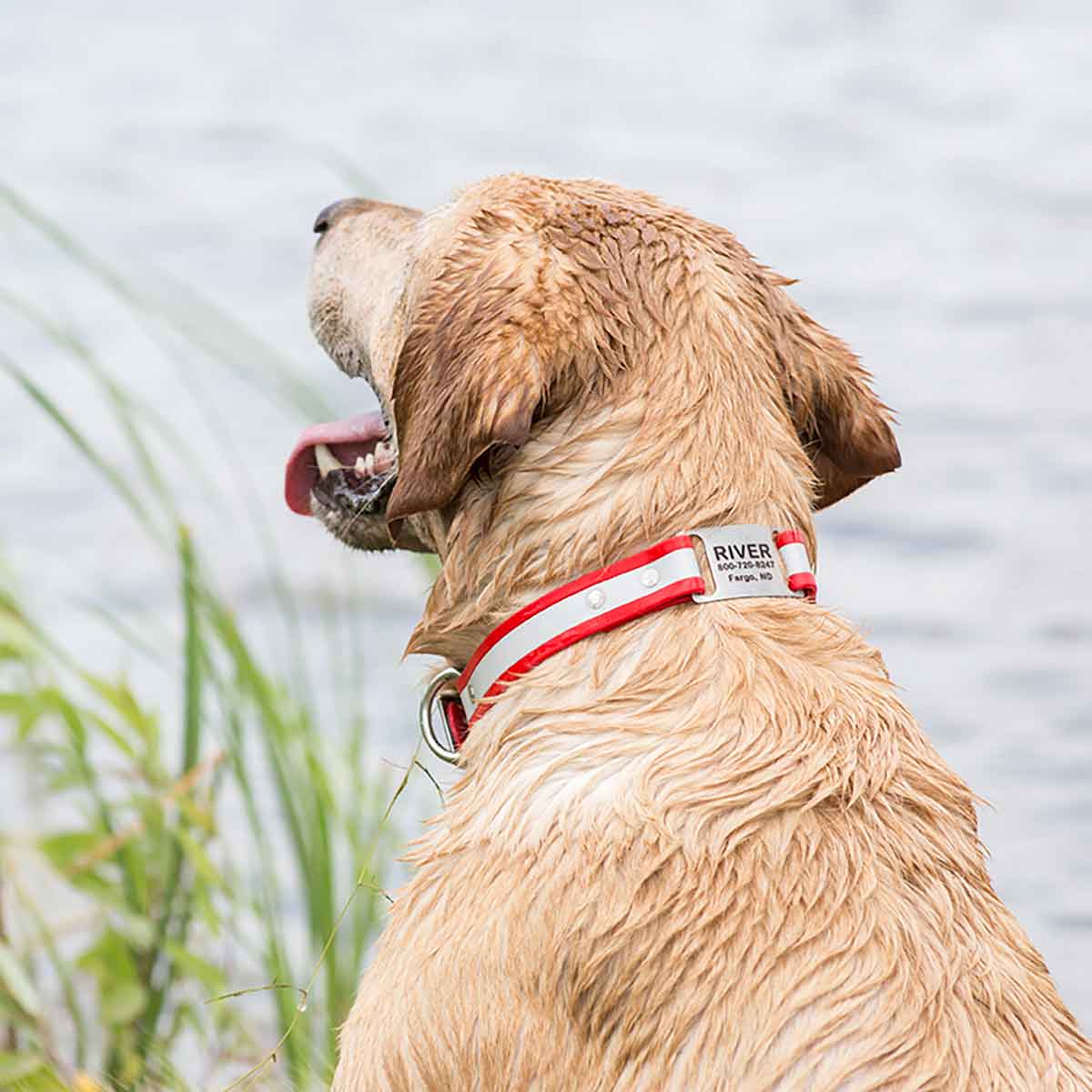 High-Quality Leather Collars
Mendota Leather Collar with Personalized Nameplate: A simple and classic look that any dog would love to have! There's just something about an engraved name plate riveted onto an English bridle leather dog collar. So regal looking...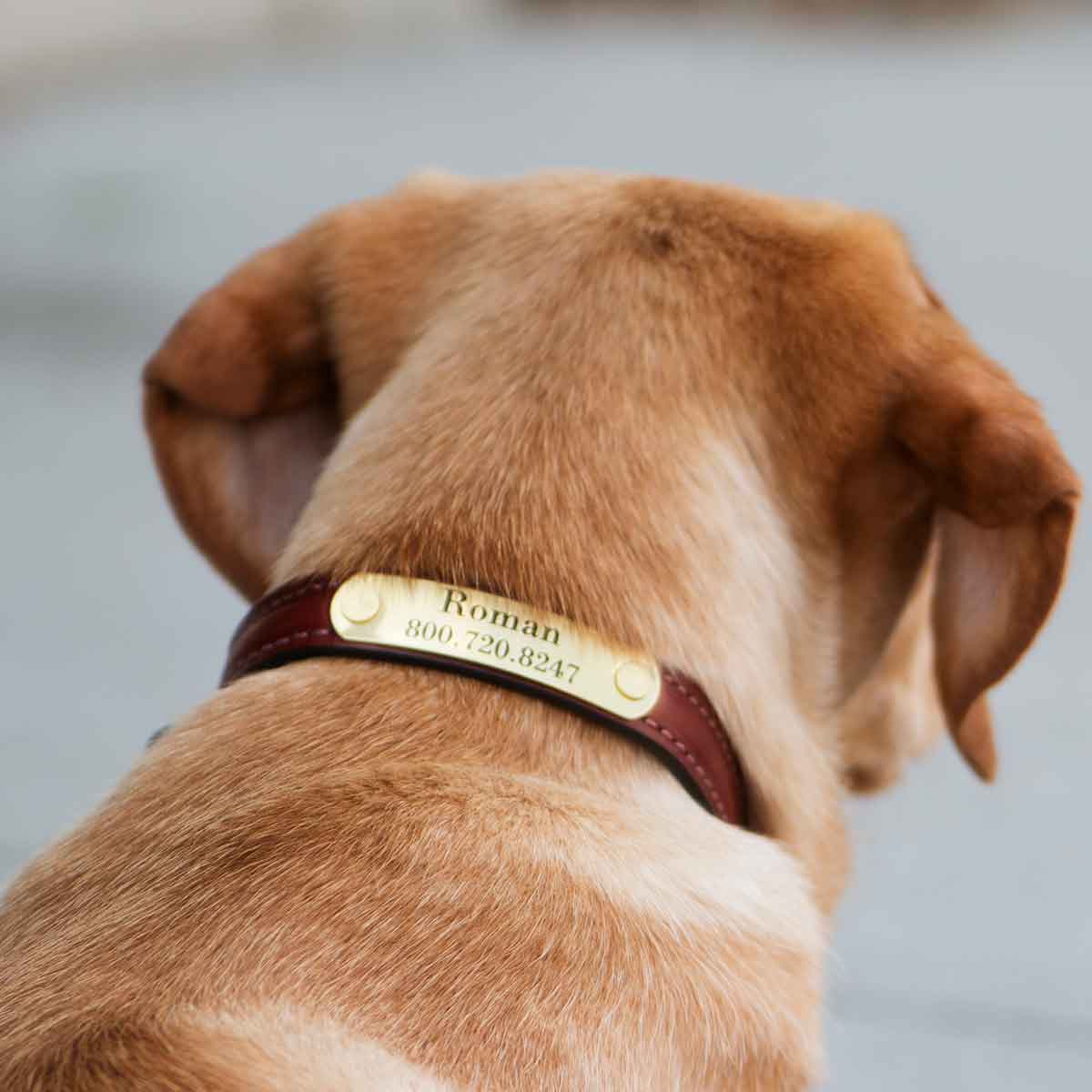 Faux Leather ScruffTag Personalized Dog Collar: Another take on our ScruffTag design, the faux leather is a great choice for a collar that looks super classy like leather but ridiculously tough, water proof and odor proof. The white stitched accent gives it that classic leather look and so many color options to choose from!

Want more information on collars? Check out these blog posts.
How To Choose The Right Collar For Your Dog
What Does Guaranteed For Life Really Mean