Many companies guarantee satisfaction but what does that mean at dogIDs? We want the best for your best friend and we stand behind the quality of all of our products. We also want all dog moms and dads to be happy with the products that they are buying for their furry friends.
We can guarantee you that any product you purchase from us will stay usable and readable for the lifetime of your pet. If the function or legibility of your product is compromised, we will replace it free of charge and make sure that you and your dog walk away happy with tails wagging.
Here are some frequently asked questions that will help explain our 100% satisfaction guaranteed:
What is normal wear & tear?
Although we do guarantee our products for the life of your pet, we don't replace items for normal wear and tear. Normal wear and tear of your dogIDs products happen when the product is exposed to different types of elements. This wear and tear can be anything from color fading to fraying. If your dog wears his or her collar everyday, normal wear and tear will happen.
When it comes to tags, scratches are bound to happen, but the tag should always be readable. If safety becomes an issue with your furry friend, we will find a solution to make sure they are safe.
A product will naturally wear and tear over time because your doggo is bringing it with them everywhere they go. Check out these blogs to get some tips on how to care for nylon and leather products! Here's another blog to keep your brass tag looking new too.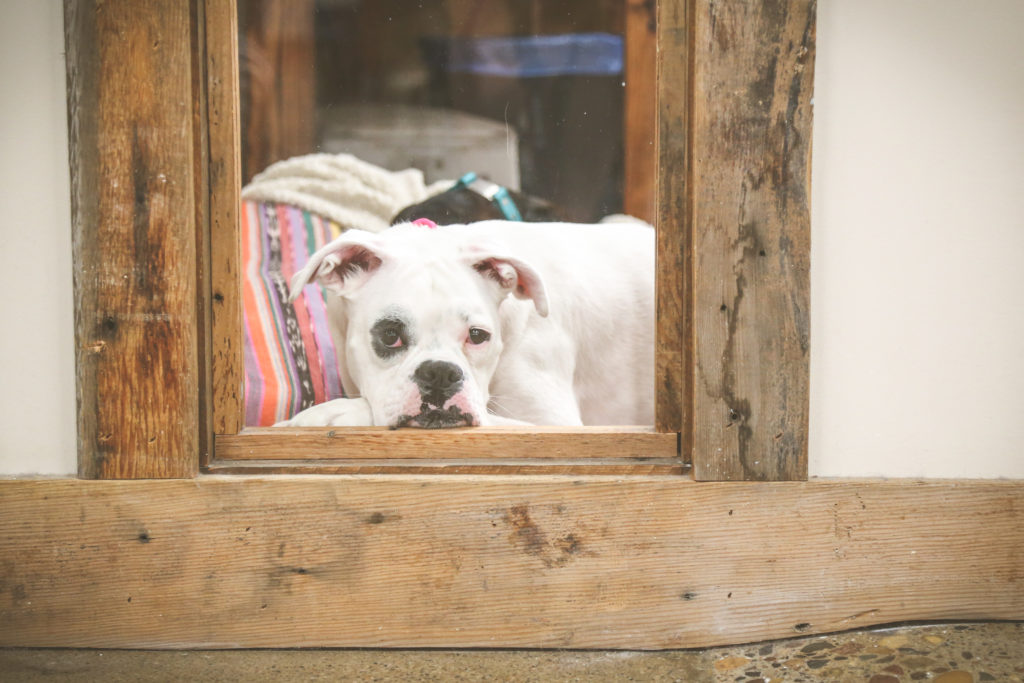 What if my dog chewed up his collar?
This question gets asked more than you would think. Unfortunately, our warranty doesn't cover chewed up collars or products because that is a situation that we have no control over. We wish our dog products were chew proof, but we have yet to find the materials to uphold those chewing fur babies.
What we do have control over is making sure that your dog gets another collar right away to keep them safe. If this happens, contact our customer service team via phone or email and see what they can do for you and your doggo.
What if I ordered the wrong size?
If you ordered the wrong size, our customer service team will work with you to get your dog the right sized collar, tag, leash, etc. For most products we can offer exchanges or half price remakes, this also depends on how long you've had the product for.
Call right away if your product isn't working for you and we would love to get you something that works for you and your dog!
What if I don't like the product I ordered?
Sometimes when you order online, products turn out different than you imagined. Because most of our products are personalized permanently, returns aren't always an option. We will work with you to get something that you like and we'll do our best to make sure that your dog is happy too.
Where do we draw the line?
There are some things that we have no control over like a chewed up, lost or faded collar. Things like this are going to happen with normal wear and tear. If something is our fault, we will do our best to fix the problem for you and if we have no control over the situation, we still want to work with you to find a solution.
Only the best for your best friend
Our main concern is making sure that your dog is safe and that you're happy with the product that you purchased because we want only the best for your best friend. Our customer service team is happy to work with you and fix whatever problems that you may have regarding your dogIDs products.
If this blog didn't answer your question about our 100% satisfaction guarantee, call our customer service team or check out this page!
About the author:
Denille was a Product Marketing Intern at dogIDs for a year and she just recently switched over to a Customer Service Internship. She spends her time making customers and their furry friends happy and studying Marketing. She has three furry nephews and nieces that she is obsessed with. One day she hopes to have a Boxer of her own!
Want more information on dogIDs collars? Check out these blogs.
Buying High Quality Leather Collars