As a pet owner, you only want the best for your best friend. You know it takes time to find the perfect leather collar for your dog. What some owners don't realize is that leather products require care and conditioning. Since leather is technically an animal skin, it can become worn down from natural elements and lack of oils. This required care will depend on what type of leather your collar is made of.
At dogIDs we suggest an Italian Leather or English Bridle collar.
Designer Italian Leather is a type of leather collar that is soft to the touch right away. These collars also come in a variety of bright colors vs neutrals. As a bonus, this is a water resistant leather which helps keep the color of your collar true from day 1.
English Bridle Leather is a leather that uses precise stitching, making this type of collar incredibly durable. This type of leather will be stiff when purchased but do not worry. Over time the leather will soften thanks to the natural oils in your pet's coat.
All of the leather collars we carry at dogIDs are durable and guaranteed to last for the lifetime of your dog. But with a little extra love and care, they can stay looking good as new even longer.
Here are some tips on proper leather collar care.
Leather Collar Care
Our leather collar experts recommend that leather collars be cleaned and conditioned as needed to stay good as new.Without proper care, your collar could end up looking like this.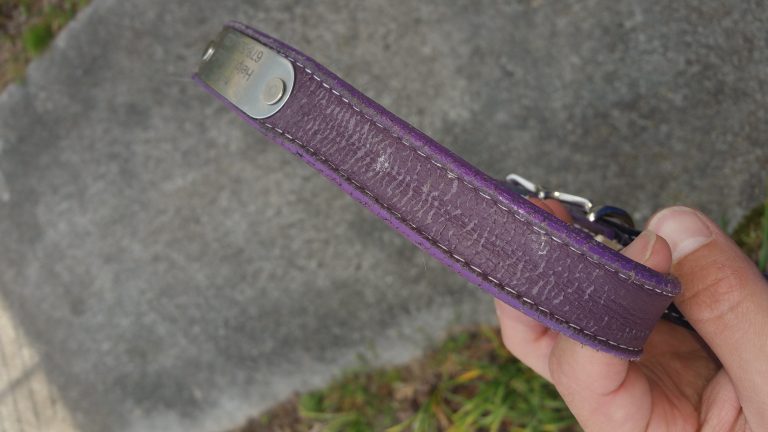 [Tweet "Learn to care for your leather dog collar. #dogsoftwitter"]
Leather Cleaner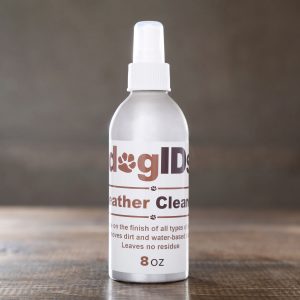 Get leather cleaner here!
It is important to clean your leather collar. Leather cleaner should be a non-toxic, pH balanced product that can be used on a variety of leather products, like belts or purses. Simply spray on your pup's collar and use a soft brush or sponge to get dirt and stains off. After letting your collar fully dry, we recommend conditioning it.
Leather Cream
After cleaning your collar, you should condition it with an all natural leather conditioner or cream like our dogIDs Leather Cream. Using a leather cream on your dog's collar will condition it by covering up scratches and other marks. This cream also helps waterproof the collar for future adventures. At dogIDs, we use a leather cream that is all natural, with the main ingredient of beeswax. This will help maintain the lifetime of your leather collar.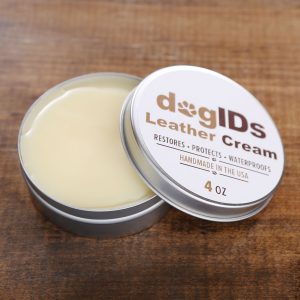 Get leather cream here!
With proper cleaning and care your dog's leather collar will always look like new. Stay pawesome!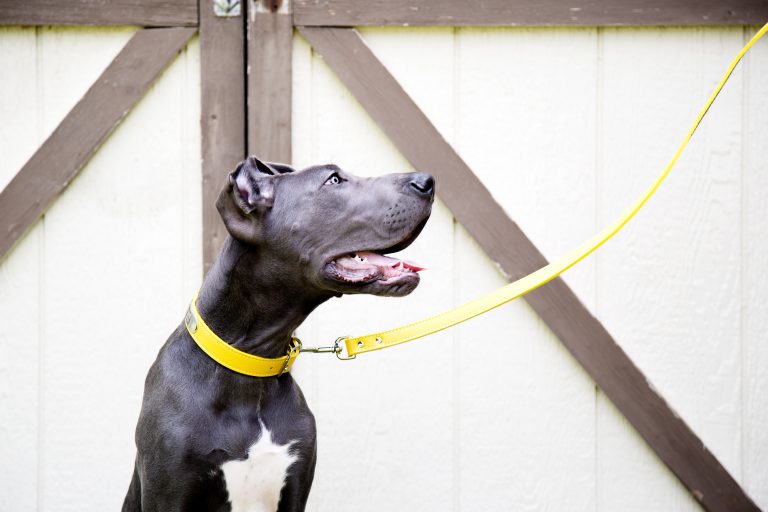 Want more information on dog collars? Check out these blogs.
How To Choose the Right Collar