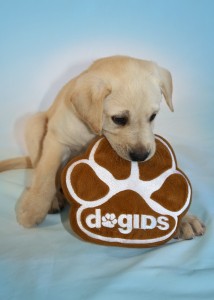 At dogIDs, we've been customer-focused since day one. We know that we would not be able to do what we do without our customers and their love for their pets.
That's why we LOVE hearing what our customers think about our products and their experience shopping with us. We are even more tickled when they leave us an awesome review and send us photos of their pooch.
Check out some of our favorite customer quotes and photos: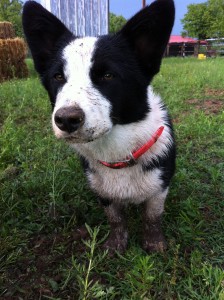 About the Waterproof Soft Grip ScruffTag Collar:
"The writing looks great and I LOVE that it doesn't have to make noise when the dog walks. Waterproof, durable, and it doesn't seem to absorb odor (and we have a dog that LOVES to roll in EVERYTHING). The pink is super cute!"
– Rebecca from Michigan
About the Enamel Designer Andrew Dog ID Tags:
"Love the enamel ID tags! Perfect size and weight, engraving is very well done and easy to read, and the bright colors and retro designs are just plain darling:-) "
– Danielle from WA
About the dogIDs Customer Experience: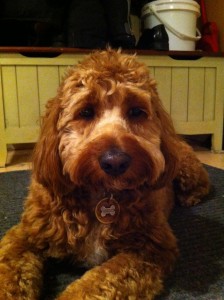 "I loved shopping with dogIDs. My shipment came on time, just as expected. I had absolutely no problems with my order! My dog loves her ID tag and I feel safer knowing that someone will be able to contact us if something ever happens to her. I will definitely be shopping with dogIDs again! "
– Jessica from New York
"Very impressed with dogIDs and it's products. Found what I needed online and the customer service was super helpful and friendly."
– Angela from Colorado
"Received my order this afternoon and I am beyond happy with the way it turned out! It fits my 5lb maltipoo perfectly and the engraving looks great as well. Very happy with my purchase. Thanks so much! "
– Kayce from Texas
"Everything from the selection to the customer service to the product was perfect"
- Claudia from Montreal
Have something you'd like to add about your experience with dogIDs? Share in the comments below.